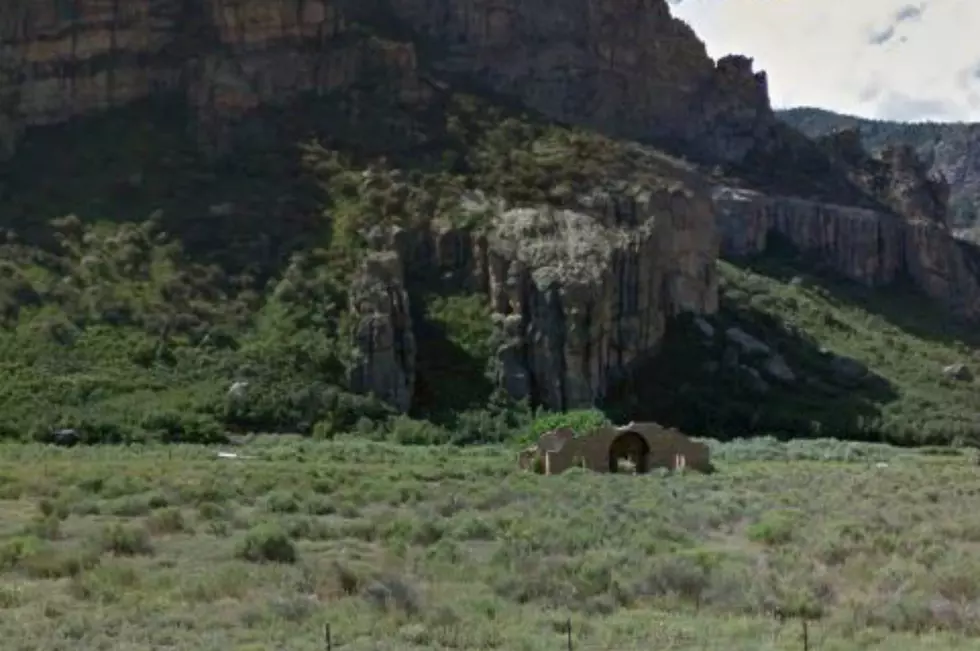 Make the Short Drive to Visit This Mesa County Structure
Google Maps
Have you ever noticed the abandoned structure resembling a teeny tiny version of the Alamo when making the drive to Gateway? You'll see it east of Highway 141 when driving through Unaweep Canyon. Where did it come from?
This old structure caught my eye last week as I made the drive down to Gateway for the annual Pigout. I'm a lifelong Grand Junction resident and have seen this building hundreds of times. Until now, though, I've never stopped to ask about its origins.
The structure is called the Driggs Mansion. It was constructed in the early 1900s by Lawrence LaThourette Driggs.
You'll find it between Highway 141 and Thimble Rock Point. When you turn out of Whitewater and begin heading south towards Gateway, you'll arrive at the structure in 25.1 miles. There is a turnout featuring a historical marker. The turnout can sneak up on you, so here are a few photos to give you a heads up.
For the motorcycle crowd, the trek through Unaweep Canyon is one of the best rides in western Colorado. A stop at Driggs Mansion is essential. Get a few photos of your bike next to this landmark.
The drive from Whitewater to Gateway features thousands of fascinating sites. This particular one is loaded with Western Colorado history. Highway 141 can be dangerous, so don't let your eyes drift from the road for too long. That having been said, with this little bit of info, you'll easily find the turnout for Driggs Mansion.
More From 99.9 KEKB - Grand Junction's Favorite Country