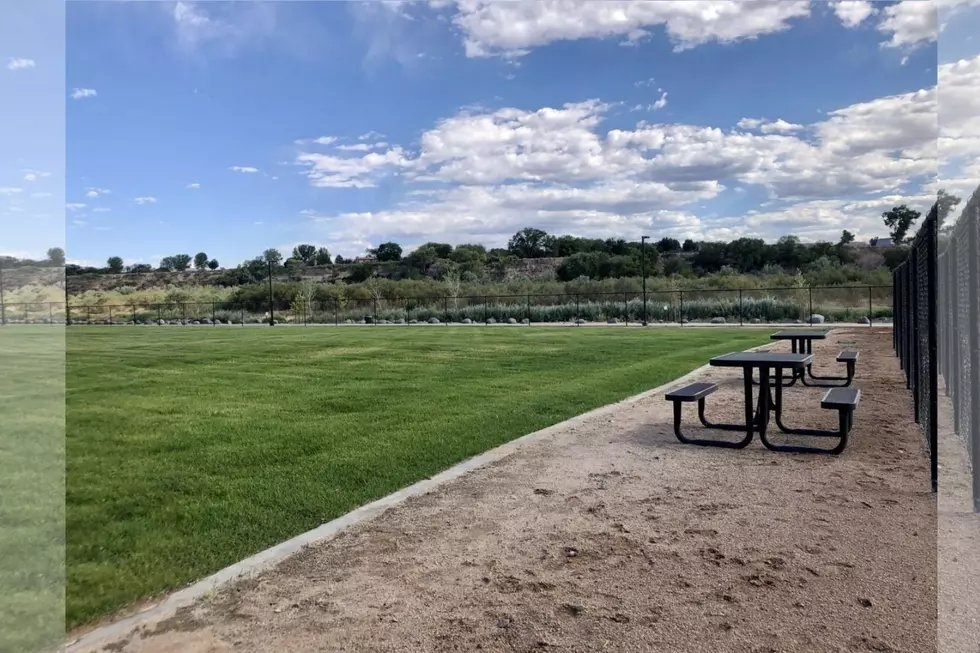 Las Colonias Dog Park West Section Now Open
Photo courtesy of Grand Junction Parks and Rec.
My two dogs Koda and Gypsy are such a big part of my life. They bring me so much joy each time I get home from work and they are super excited to see me and start begging for a treat. On the weekends we are always trying to find a fun place to go so they can get their energy out, so normally we end up at Canyon View Dog Park which is very nice. But now we have another option that is actually a little closer to our house too.
The Grand Junction Parks and Recreation just announced that the West Section of Las Colonias Dog Park is now open to the public. The announcement was made on Facebook and Instagram last night. Luckily, my dogs didn't hear the good news so it will be a surprise when we stop by this weekend to check out the new dog park in Grand Junction.
The dog park parking lot is centrally located in the park and very easily accessible from the parking lot and the Riverfront Trail System. The dog park itself is split in three sections, and the west end is the first section open to the public. There is Dog Tuff Turf Grass that was installed in the other two sections and those will remain closed until the summer of 2021.
Earlier this summer Grand Junction Parks and Rec had to close the small dog/ senior dog section at Canyon View dog park due to renovations, and that won't reopen until June of 2021. So, this new dog park at Las Colonias park is really one of our only options right now.
Please be a responsible pet owner and always clean up after your animal. If you want to know more about the new dog park click here for details from Grand Junction Parks and Rec.
Enter your number to get our free mobile app
KEEP LOOKING: See What 50 of America's Most 'Pupular' Dog Breeds Look Like as Puppies
More From 99.9 KEKB - Grand Junction's Favorite Country