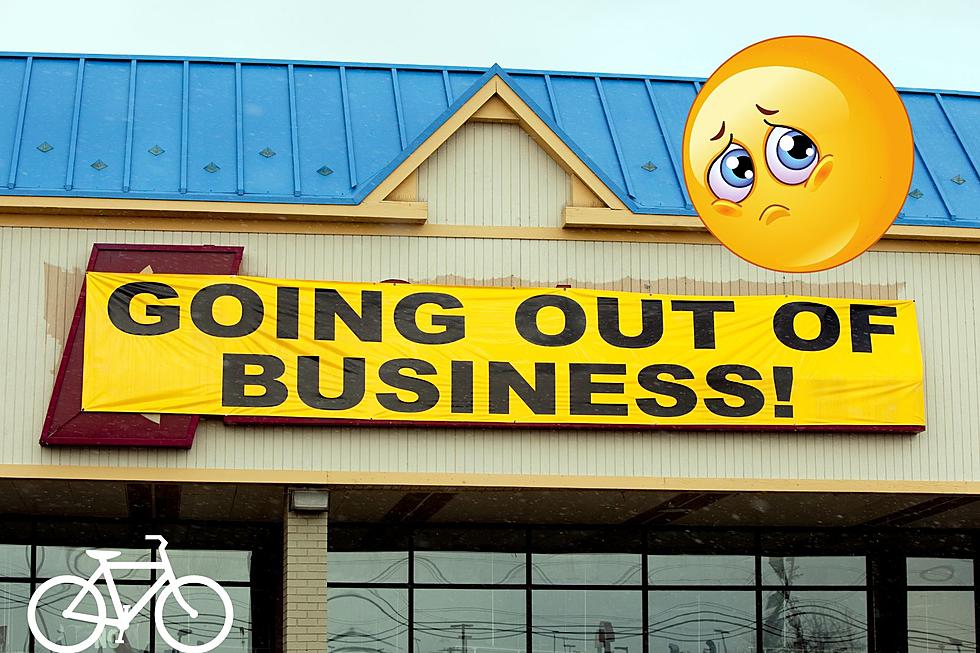 Another Local Colorado Business Closing For Good This Fall After 20 Years
Canva
After opening in Colorado back in 2001, this beloved locally owned and operated business announced they'll be closing down permanently this fall.
Local Colorado Business Closing Down This Fall After Over Two Decades
With so many awesome local "mom-and-pop shops" around Colorado, it's always a bummer to watch them slowly close down and fade away in and around our neighborhoods. So many of these shops are being replaced by online stores, or big box stores opening in the area making it almost impossible to compete with. In some cases though, these local mom & pops don't have to compete with online services because what they do is pretty unique. That's the case with this awesome local Colorado shop that announced that it's going away at the end of October.
Acme Bicycles To Close After 22 Years In Longmont, Colorado
After opening up in 2001, Acme Bicycles, which is the longest-tenured bike shop in Longmont, will be locking up shop for good on Saturday, October 28th. The reason doesn't appear to be too much online competition or a big box store cramping their style, it's far more simple. The lease on the current location is expiring in November and the owner, Pete Schones, has decided to retire after nearly 40 years in the bike biz.
In Acme's goodbye letter, they said:
The decision to close Acme Bicycles was not made lightly, but with the lease on the building ending in November and after 39 years in the Bicycle Industry the time to retire is now. Nevertheless, the memories created, the friendships formed, and the impact on Longmont's cycling community will forever be cherished.
Fun fact about Acme owner Pete Schones. His grandfather, Ferenc Barvik, opened Denver's very first pro bike shop. The bicycle business is literally in his blood, and so while the decision to retire was tough to make, it seemed like the right time for Pete and his family. Best of luck in the future, Pete! Thanks for all you've done for the Northern Colorado area for nearly two decades, enjoy the "good life."
21 Local Restaurants & Shops That Said Goodbye to Colorado This Year
Colorado said goodbye to numerous local restaurants and shops this year. Read on to see the Centennial State businesses we'll miss in 2023.
These 11 Colorado Restaurants Featured on National Food TV Shows Have Sadly Closed
These Colorado restaurants once rose to fame as part of national broadcasts on the Food Network. Sadly, they are no longer in business. Scroll through the photos below to see these long-lost favorite places in the Centennial State.
More From 99.9 KEKB - Grand Junction's Favorite Country