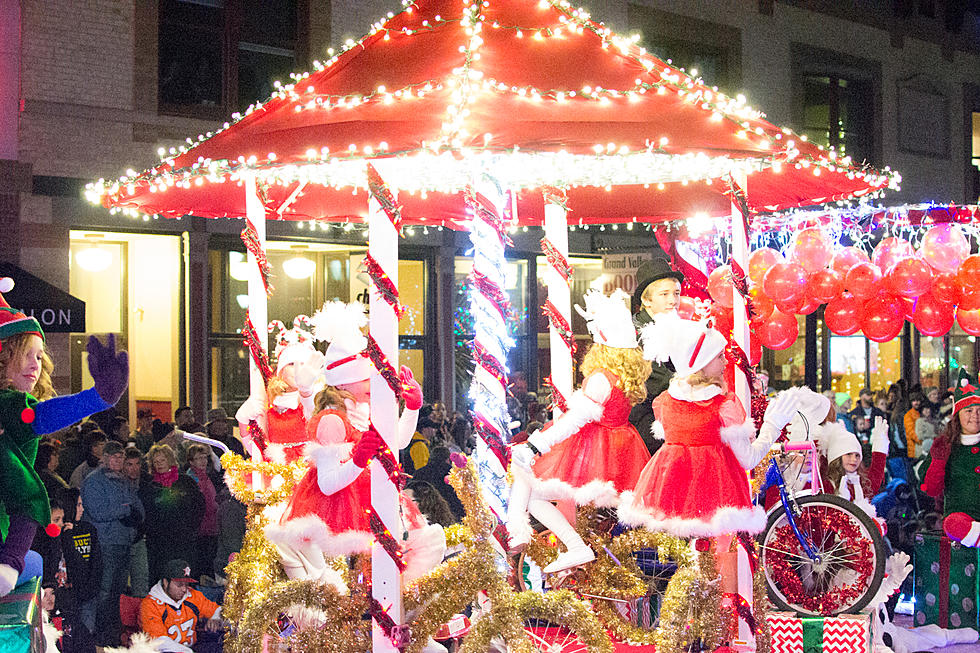 List of Christmas Parades In Western Colorado 2021
Townsquare Media
Christmas parades are a big part of the holiday celebration in western Colorado.
The season is full of traditions, holiday events, and celebrations. It's a special time of the year when the Christmas spirit abounds and people from all walks of life come together to enjoy the season. Each community celebrates in its own way and many have a holiday parade of lights and they are always so much fun.
PARADE TIME IS COLD TIME
Generally, when it's Christmas parade time in western Colorado, you know it's going to be cold. Not being prepared for the cold can suck all the joy out of your parade experience, so here are a couple of things to keep in mind for you and the kids as you head out to a Christmas parade.
DRESS WARM
It seems to go without saying, but, over the years I have seen people at parades in light jackets - and nothing else. Even if the daytime temperature seemed relatively warm, just know that when the sun goes down, it's gonna get cold in a hurry this time of year. I highly recommend layered clothing including thermal underwear, a turtle neck, hat, gloves, and maybe a scarf. The smaller parades will be done in an hour, but the Grand Junction parade will be a two-hour event- and the last thing you want is to be shivering the entire time.
HOT BEVERAGES AND SNACKS
There's nothing like a hot beverage on a cold night to help keep you warm. Bring a thermos or two full hot chocolate and apple cider - and maybe a few snacks to enjoy during the parade. Warming your insides will help you keep warm on the outside.
Christmas Parades In Western Colorado 2021
If you love a parade, there are a number of opportunities to see one in December. Here is a look at this year's Christmas parades in western Colorado.
Light Up the Grand Valley 2020 Entrants: All the Light Up the Grand Valley Entries for 2020
During the 2020 holiday season, we asked our audience to show us their Christmas decorations. We received some great photos from the area's best-decorated houses.
The first photo in the gallery was our 2020 winner, who received $500. We're running the contest again this year, so stay tuned for more details.
Grand Junction Tree Lighting 2021
Grand Junction's annual Tree Lighting is a fantastic holiday tradition. In case you missed this year's lighting, take a look at the photos from this year's event.
More From 99.9 KEKB - Grand Junction's Favorite Country