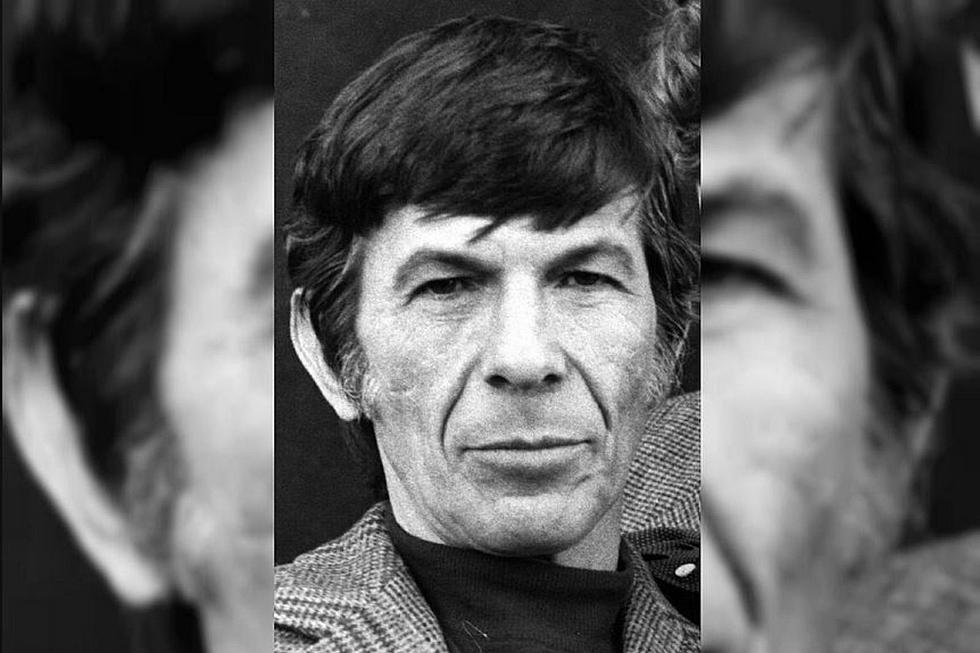 Do You Remember When Leonard Nimoy Visited Mesa College?
Getty Images
Where were you on February 11, 1977, at roughly 8:00 p.m.? Were you by any chance at Houston Hall at Mesa College to attend a presentation by one of the most iconic actors of all time?
While going through a box of junk, i.e. childhood belongings dug out of storage, I came across this program from 1977. I had heard of this actor's visit to town but never knew the details.
Leonard Nimoy - Odyssey to the Borders of the Mind.
On the evening of February 11, 1977, people gathered at Houston Hall at Mesa College to witness "Odyssey To the Borders of the Mind", a presentation by world famous actor Leonard Nimoy.
As you can imagine, many attended this event anticipating it to be something of a Star Trek convention. The year 1977 was eight years after the cancellation of the original show, and two years before the release of Star Trek: The Motion Picture. By this time, Leonard Nimoy was very much a legend.
What was the point of the visit?
In reality, Nimoy's visit to Mesa College was part of a lengthy tour featuring essays and poetry. "Odyssey To the Borders of the Mind" was no flash in the pan. Nimoy toured colleges and universities for years with this presentation. As far back as 1974, he brought his tour to Sam Houston State University in Huntsville, Texas.
It seems as though 1977 was a busy year for Leonard Nimoy. That year he played Martin Dysart in Equus on Broadway and received his MA in Education from Antioch College.
Take a look at the event's program.
On the back of the program, you'll find the names of the Lectures and Forums Committee at Mesa College. This list reads like a "who's who" of Western Colorado education.
Were you there? Somehow or another I wasn't. This may have something to do with the fact I was six-years-old in February 1977 and probably wasn't overly interested in having an intellectual experience.
What brought this up?
Tomorrow, March 26, 2021, would have been Leonard Nimoy's 90th birthday. On top of that, March 26 also marks "Live Long and Prosper Day." Seriously, someone did the footwork and set up March 26 as a recognized "holiday."
Here's hoping you had the opportunity to attend Nimoy's visit to Mesa College. To this day, people still discuss the time Leonard Nimoy came to town.
11 Famous People From Colorado
Colorado Town Names Even Life-Long Coloradans Can't Pronounce
More From 99.9 KEKB - Grand Junction's Favorite Country