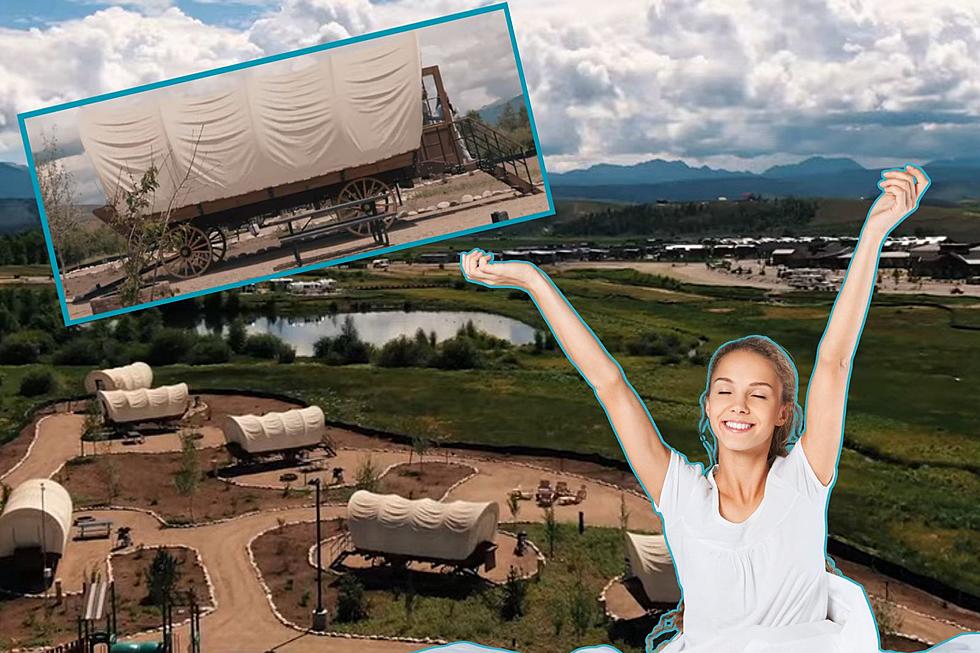 The Colorado Campground Where You Can Sleep In A Covered Wagon
Sun Outdoors via YouTube/Canva
If you've got the spirit of the old west, you should check out this Colorado campground where you can sleep in a covered wagon.
Sleeping Comfortably In A Covered Wagon?
Your first thought might be that a covered wagon wouldn't provide the most comfortable of sleeping accommodations, but you'd change your thinking if you knew you would be sleeping on a luxurious king bed. That's exactly what you'll find at Sun Outdoors Rocky Mountain.
The covered wagons run $99 a night, and each wagon comes with a bed, a bench, and a table. It's like tent camping - only it's a whole lot more comfortable.
Where is the Sun Outdoors Resort?
Located in Granby, Colorado on the edge of Rocky Mountain National Park, Sun Outdoors Rocky Mountain is a huge resort that provides a wide variety of camping options including RV sites, tent sites, cabins, RV rentals, and covered wagons.
Great Family Fun and Dogs
If you're looking to have some family fun, the resort has pools and hot tub spas, pickleball courts, a place for volleyball, a bowling alley, and gem mining. If you want to get out and explore, the resort is super close to hiking and biking trails and fishing.
Pet lovers will be happy to know that the Sun Outdoors Resort is pet-friendly and features dog parks where your furry companions can run and play.
Sun Outdoors
If you want to do a summer vacation that doesn't require a cross-country trip and thousands of dollars, take a look at what you'll find at Sun Outdoors in Granby - and maybe spend the night in a luxurious covered wagon.
The Best Colorado Summer Attractions to do with Your Family
Summertime activities are endless in the Centennial State. As warmer weather returns, Colorado is a state with endless outdoor activities. Check out a list of the best summer activities you can enjoy with the whole family on both the Front Range and the Western Slope.
More From 99.9 KEKB - Grand Junction's Favorite Country