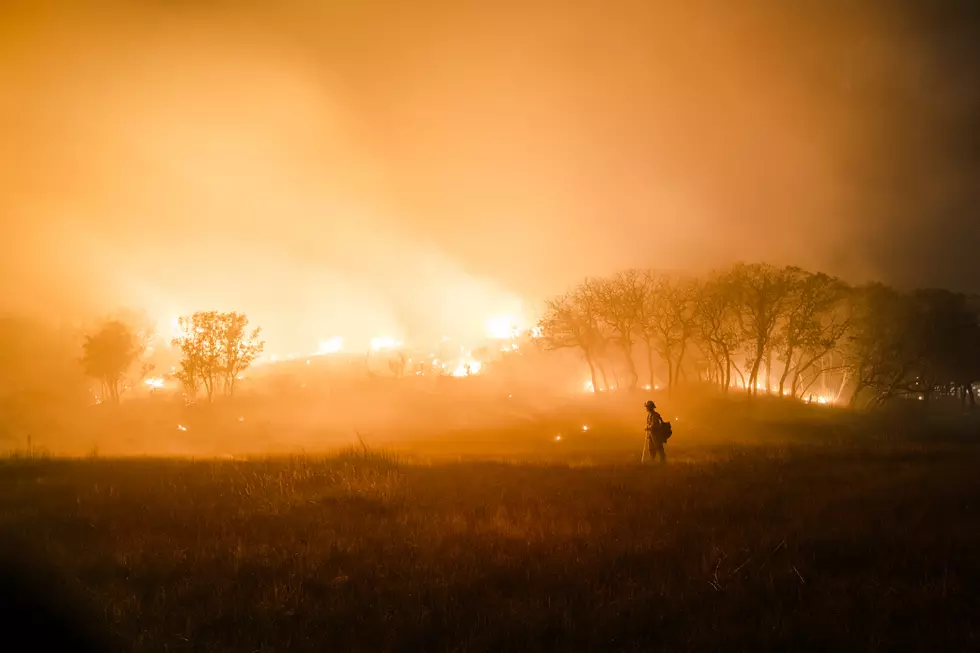 Highway 139 Closed Due to Pine Gulch Fire
Photo courtesy of Pine Gulch Fire via Facebook
Because of the way that the fire is moving to the west, it has just been announced today that Highway 139 is now closed over Douglas Pass. The highway is closed from Mile Point 6 to 38.5, which is just around a mile north of the pass.
The fire started on Friday, July 31st due to a lightning strike, and has been growing ever since, with little containment. Grand Junction residents were also met with a coat of ash covering everything in town this morning due to last night's activity, as well as a haze of smoke throughout the town.
In addition, Governor Polis announced a 30-day fire ban throughout the state of Colorado earlier today. With the current conditions, it's very likely that a spark, a cigarette butt, or any open flame could cause significant damage.
Although the Pine Gulch Fire is the largest active fire in the United States currently, Colorado is also experiencing a few other fires, namely the Grizzly Creek Fire outside of Glenwood Springs, the Cameron Peak Fire in northeastern Colorado, and the Williams Fort Fire in Eastern Colorado.
As of today, the Pine Gulch Fire is set to be the largest wildfire in Colorado's history, only slightly behind the Hayman Fire which burned 137,000 acres between Denver and Colorado Springs back in 2002.
Enter your number to get our free mobile app
All of the Pictures of the Pine Gulch Fire You Sent Us
More From 99.9 KEKB - Grand Junction's Favorite Country