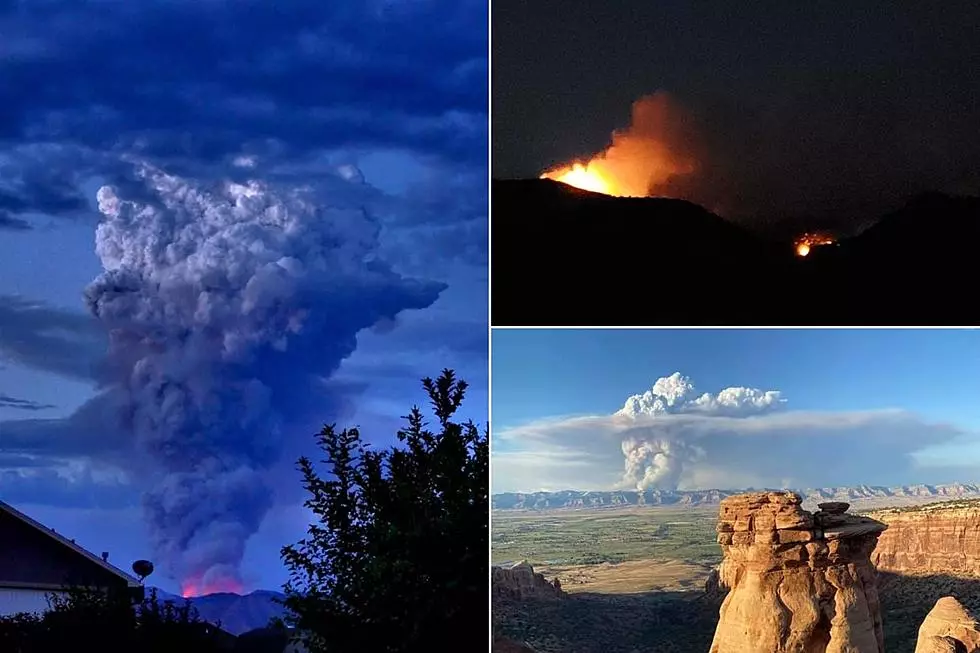 Pine Gulch Fire: Colorado's Largest Wildfire Now 100% Contained
Mix 104.3's Facebook
Enter your number to get our free mobile app
According to KKCO, 139,007 acres is equivalent to a jaw-dropping 217 square miles. The Pine Gulch Fire is 100% contained as of today, Wednesday, September 23, 2020.
The Pine Gulch Fire in Western Colorado started about 18 miles north of Grand Junction and within three weeks it was over 124,000 acres. Thankfully, the fire is completely contained now and there have been no deaths related to the wildfire.
The largest wildfire in Colorado history is now 100% contained but there are still closures in the area, according to the Bureau of Land Management. Much like the scar from the Grizzly Creek Fire, we'll see the scar from the Pine Gulch Fire for a long, long time.
A huge thank you to everyone who worked to put the Pine Gulch Fire out and keep Western Colorado safe.
All of the Pictures of the Pine Gulch Fire You Sent Us
More From 99.9 KEKB - Grand Junction's Favorite Country