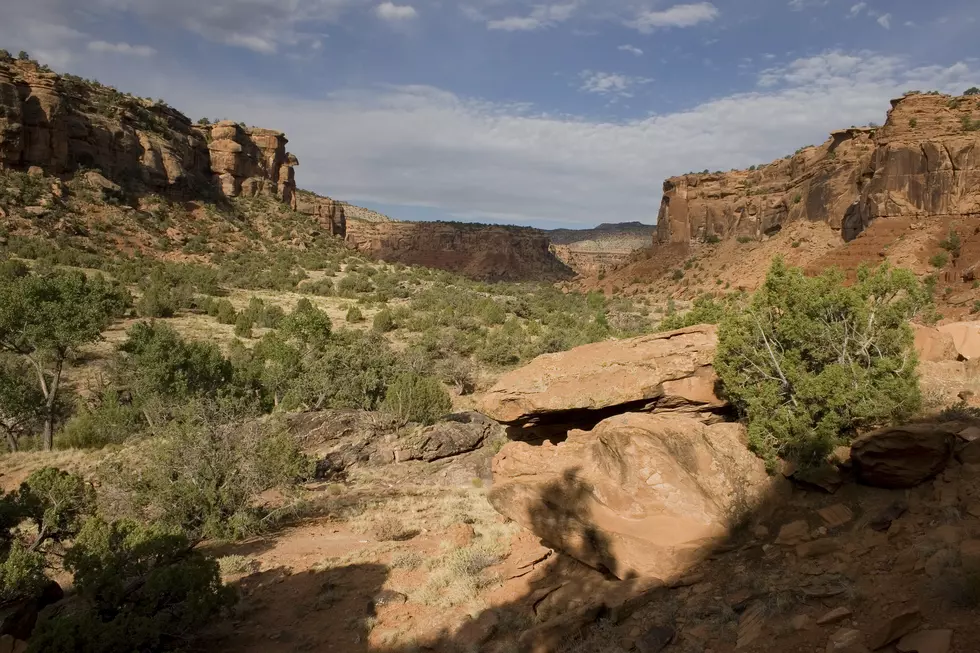 Here's A Must-Do Hike to Put on Your Spring Calendar
Getty Images/iStockphoto Dominguez Canyon
Diehard hikers haven't let a little cold and snow stop them from enjoying western Colorado outdoors, but if you are waiting for warmer weather, here's a hike for you to shoot for.
Sometimes we spend so much time looking for something bigger and better than we miss some of the really cool things right in our own backyard. Dominguez Canyon, located between Grand Junction and Delta, off U.S. 50, is such a place. It's right here, so close. Yet, how many of us have never taken the time to explore this rugged wilderness?
On this hike, you're likely to see petroglyph panels, waterfalls, and if you're really lucky, some bighorn sheep and deer. If all that sounds appealing to you, then this is the perfect spring hike for you.
The Museums of Western Colorado will be hosting a guided Domingez Canyon Hike on April 6. It's a day-long adventure of learning and exploring.  The "moderate" hike, as it's described, is 7 miles roundtrip. Your $115 fee ($90 for museum members) includes transportation, permit, and lunch. Plus expert guidance and learning from Robert Gay and Peter Booth, Ph.D., in cooperation with the Colorado Canyons Association.
Of course, you can always do this hike on your own. The Dominguez Canyon Wilderness Area offers more than 66,000 acres to explore. If you want to explore the Dominguez Wilderness, be sure and download the brochure so you know exactly what you're getting into. It's a very cool area, but it is a wilderness area.
It's definitely a hike to put on your spring bucket list.
More From 99.9 KEKB - Grand Junction's Favorite Country