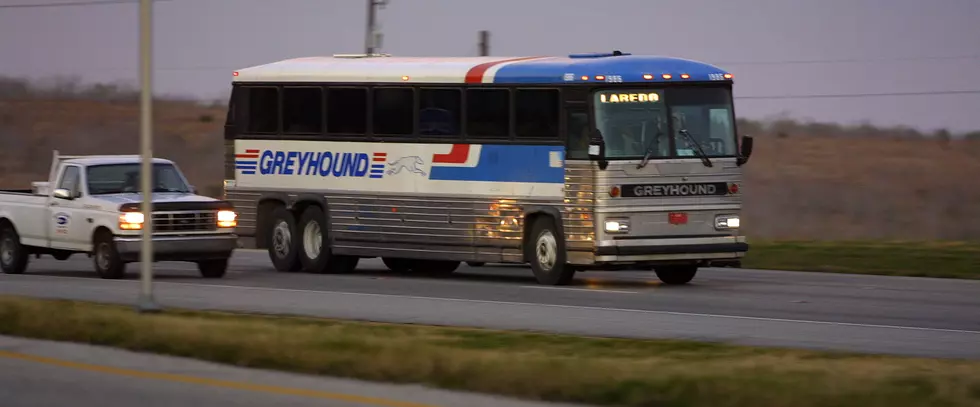 Greyhound Offering Free Bus Ride Home For Runaway Kids
Getty Images
Enter your number to get our free mobile app
More than one million kids run away from home every year in the United States and some of these kids are getting a free ride home.
You might be shocked to learn that between 1.6 million and 2.8 million kids run away from home every year in the United States. That's according to the National Runaway Safeline. That is a lot of kids out on their own in a dangerous world, and Greyhound is helping to get as many of these kids home safely as possible.
Greyhound is teaming up with the National Runaway Safeline to offer free rides home to runaways between the ages of 12 and 21 through its Home Free Program. About 400 kids and teenagers who have run away from home are reunited with their families with a free ticket home on the bus. More than 17,000 young people have been reunited with their families through this program since 1995.
It's a pretty simple process. A runaway simply calls the NRS helpline 1-800- RUNAWAY to make arrangements when they realize they want to be back home. The NRS is a fantastic resource for parents and teens who need help with their situation.
Of course, there are some stipulations.  There must be a runaway report that has already been filed for the child to be eligible. The program can only be used twice by the same person. A free ticket is also offered to a parent or legal guardian if the child is under the age of 15.
It truly is unfortunate whenever a child feels the need to disconnect from their home and family. Thousand of families across the country deal with the trauma and stress of runaway kids every year. But, it's great to see a resource that's available to help these kids get back to their families safely by breaking down a potential financial obstacle that might prevent that from happening.
We don't have any specific numbers, but it is possible that in the last 25 years some Grand Valley runaways have hopped on board a Greyhound Bus to get back to Grand Junction to get back with their families.  I can just picture the happy reunion at the bus station on the corner of 5th Avenue and Ute when a parent warmly embraces a child who has returned home safe and sound.
Runaway stories don't always end happily, but this is one way that's helping to get more of these kids home safe and back with their families.
Colorado Kids Who Have Gone Missing in 2020
More From 99.9 KEKB - Grand Junction's Favorite Country