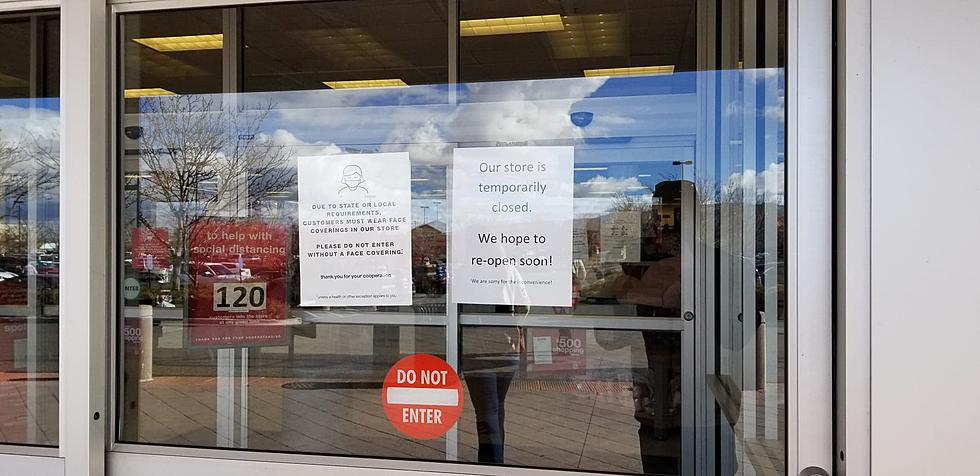 Grand Junction's TJ Maxx Store Now Temporarily Closed
Billy Jenkins
Enter your number to get our free mobile app
*Update 2/1/2021* We are hearing from customers that the store closing was for just Saturday, January 30th and they have re-opened.
While trying to knock things off the to-do list today my wife and stopped by the TJ Maxx store in Grand Junction today, but unfortunately couldn't make it in the front door. Instead, there was a sign on the door that stopped all customers from trying to enter that read "Our store is temporarily closed. We hope to re-open soon! We are sorry for the inconvenience!"
There were numerous customers all trying to make their way into the store while we were there so this was quite a surprise to many of us. There is no word on what caused the store to close and if this will just be for a day or two or if this is going to be a long store closing.
After the busy holiday season I'm certain there are many people here on the Western Slope with TJ Maxx gift cards so let's hope the store will reopen for people to be able to redeem those cards. But when we attempted to call the store phone number to get more answers, the recording stated the same information as the sign on the door.
We all know that this could be one of many different reasons from staffing issues due to the pandemic or the more drastic having to shut down due to a rough year profit-wise due to the pandemic. The last thing we want is to have any other businesses shut down in our community but only time will tell what is going on with the currently closed TJ Maxx location in Grand Junction.
50 Famous Brands That No Longer Exist
More From 99.9 KEKB - Grand Junction's Favorite Country