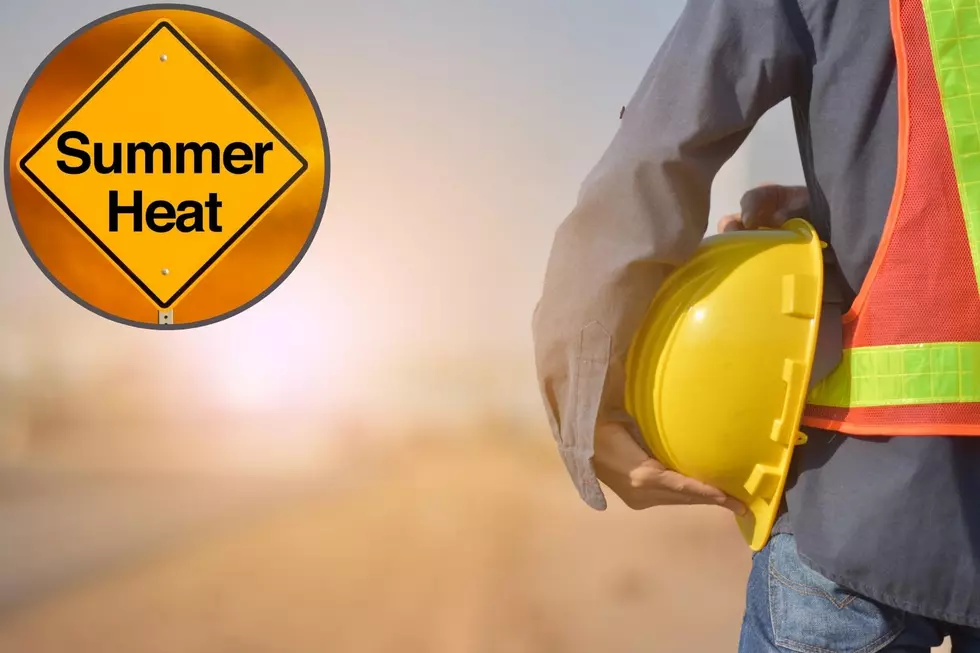 Grand Junction Picks the Toughest Jobs to Work in the Summer Heat
CANVA Pro
Summer weather in Grand Junction, Colorado can mean triple-digit heat and lots of it. With 4 of the past 5 days at 100 degrees or higher, western Colorado is starting to feel the dog days of summer.
What about all the people working outside in the heat? Maybe someone in your family is out working road construction. What about all the roofers, landscapers, and even our farmers? Talk about true grit.
Summer Weather in Grand Junction
Grand Junction, Colorado's summer season sets in from May to September. Temperatures during this time can reach the mid-90s or even higher. By July we can start seeing several days of triple-digit heat in a row. This can make working outside pretty difficult, especially if you are not used to it.
Summer in the High Desert Means Extended Periods of Extreme Heat
This time last year, Grand Junction set a new all-time high-temperature record with an afternoon reading of 107 degrees. Triple-digit heat can last for several days in a row without a break, which depletes our lakes, reservoirs, and even the Colorado River. These vital sources of water seem to vanish a little more each summer.
Who Has the Toughest Job Outdoors in the Summer Heat?
Can you imagine working on a roof when it is 107 outside? What about holding a flag and directing traffic out in the sun during that kind of extreme weather? Workers in Grand Junction face these conditions every summer and we can't thank them enough for keeping us going on the western slope.
Scroll on to see the shout-outs for all our outdoor workers in Grand Junction. Stay hydrated y'all.
Grand Junction Picks the Toughest Jobs to Work in the Summer Heat
We asked you to give a shout-out to all the hard-working crews who work outdoors in the summer heat. Scroll through Grand Junction's picks for the toughest job to have outside during the triple-digit heat.
COOL OFF: Cool Places to Escape Colorado's Hot Temperatures
When summer temps in Colorado become unbearable, there are locations you can go to escape the heat. Most of these locations are high in the mountains, although, that doesn't mean there's nothing to do.
We've researched these locations with an average summer temperature in the mid-80s and below. That doesn't mean the temperatures won't get hotter than this, but it's a good chance you'll feel cooler and find some chill things to do.
MORE: 10 Places to Stay Cool This Summer in Grand Junction, Colorado
As summer temperatures arrive in the Grand Valley, Grand Junction has a number of places that can help keep you cool. Scroll through the photos below to find a place to cool off. Know of more places? Share them with us on the station app and we will add them to the list.
More From 99.9 KEKB - Grand Junction's Favorite Country