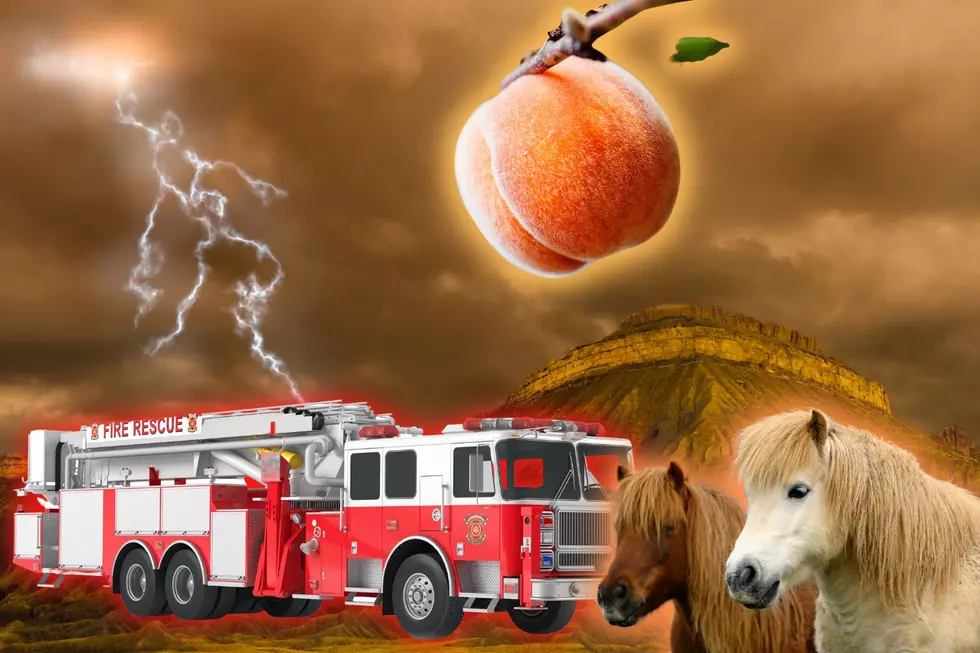 Your Artwork Could Be Part of New Grand Junction Fire Station
Canva
Grand Junction, Colorado's brand new Fire Station #8 is expected to reach completion this winter. The new fire station will need a little artwork to spruce up the place. This is where you come in.
Interested artists looking to have their work on display at the fire station are asked to submit their designs.
Grand Junction Colorado Fire Station #8
Grand Junction's new Fire Station #8 will be located at 441 31 Road. Heads up - Fire Station #8 has already been nicknamed the Two Pony Station. According to 5280fire.com, the nickname comes from the two ponies that were on the property when it was purchased.
Proposed Art Work
The City of Grand Junction's official webpage states:
This request for proposal invites artists to create a metal piece of art that encompasses historical markers of the land and the neighborhood that is the location for the future fire house. Guidance for artists includes incorporating images of the two ponies that lived on this land prior to City acquisition, pear orchards, and the river that are prevalent in this area as well as a fire engine as it is integral to the Grand Junction Fire Department.
I Smell a Challenge
The city makes a handful of recommendations for your artwork, namely:
historical markers
images of the two ponies
pear orchards
river
fire engines
The game is afoot. Imagine building a metal artwork incorporating landmarks, fire engines, fruit orchards, and ponies. Challenges such as this don't happen every day.
How To Land The Gig
Interested? I'm not an artist, and I've never worked with metal, but even I'm interested.
Submit your letter of interest, resume, proposal, design sketch, and one to five electronic .jpg files to Marlene Godsey, Parks and Recreation Coordinator for Art and Adult Programs, at marleneg@gjcity.org. The application deadline is September 15, 2022.
Then What?
Once completed, the artwork will be installed on the outside of the new Fire Station #8. Since the new station is expected to be completed by winter 2022-23, that doesn't leave much time.
CHECK THESE OUT: Amazing Murals Under Grand Junction Bridges
So many people in
Grand Junction
will never see these hidden art gems because they are never on the riverfront trail. However, more and more people are using the trail and enjoying this amazing artwork.
These photos will give you a glimpse at some of the art under the bridges, and may even inspire you to go take a walk and see them in person.
Grand Junction and Western Colorado Law Enforcement - Robert Grant Photos
Enjoy a short gallery of former Grand Junction and Mesa County law enforcement officers. All photos by Robert Grant.
Grand Junction Workers Having a Rough Day on the Job
More From 99.9 KEKB - Grand Junction's Favorite Country