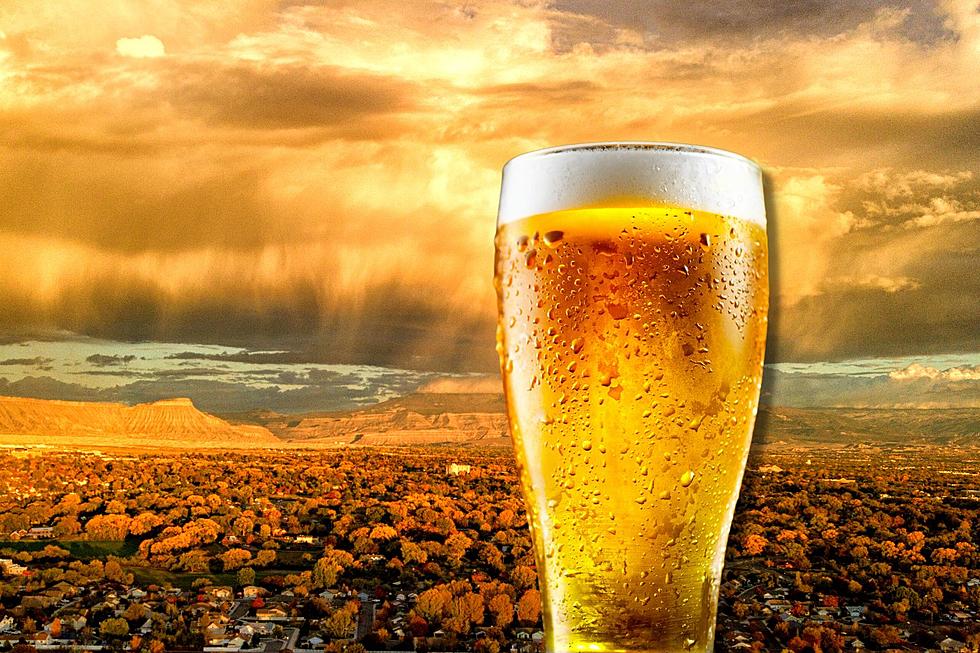 Enjoy Delicious Libations at These Grand Junction Colorado Breweries
Canva
The craft beer scene is growing by leaps and bounds in Colorado. Make your way through Grand Junction, and you'll find a number of incredible breweries offering a wide range of extraordinary beers.
In addition to awesome craft beers, these venues offer a remarkable ambiance with a true Western Colorado vibe. If you're looking to explore the craft beer scene, these Grand Junction, Colorado breweries are definitely must-see destinations.
Craft Brews In Grand Junction, Colorado
You're undoubtedly aware of Western Colorado's wineries. You may be aware of the exceptional distilleries in the valley. When it comes to hops, though, have you visited the wide selection of local breweries? You could park in downtown Grand Junction and visit several within a few blocks of walking distance.
Brewing In Colorado
Dustin Ramey of the Four Noses Brewing Company in Broomfield, Colorado, stated on the Colorado Brewers Guild webpage, "Colorado and beer have always moved together. When the state sees growth so does the craft beer industry."
Colorado and beer have always shared a certain bond. Does the name Coors ring a bell? According to Ramey, brewers started to appear in Colorado in 1858 when gold was discovered in the area. Rocky Mountain Brewery was founded in 1859, and in a short period of time became the largest brewery between St. Louis and San Francisco. A few years later in 1873, Adolph Coors came to Colorado with a friend, a little money, and a recipe for beer.
Reasons To Drink Craft Beer
The website Portugal Farm Experiences offers "10 Good Reasons Why You Should Drink Craft Beer." They include:
Better taste
Greater variety
Health benefits (beer contains antioxidants, protein, and vitamin B complex)
Better conversations
More alcohol
Lower cost
Better ingredients
A beer for every season (some breweries make beers for specific seasons)
Supporting the local economy
Environmentally friendly brewing
We Have It Going On In Grand Junction, Colorado
Colorado is home to one of the fastest-growing craft beer movements in the nation. According to Visit Grand Junction, the state of Colorado is "quickly climbing to the third-largest state for craft distilleries." In other words, if you looking for a local brewery, you've come to the right place.
Enjoy Delicious Libations at These Grand Junction Breweries
Grand Junction, Colorado is home to a number of outstanding wineries, distilleries, and breweries. The craft brewery phenomenon is growing by leaps and bounds with dozens of new breweries scheduled to open in Colorado in 2023.
Right now, a number of locally-crafted breweries are thriving in Western Colorado. If you're a craft beer connoisseur, you'll definitely want to visit each of these Grand Junction area breweries.
The Growth of Colorado's Craft Beer Industry
Brewing beer in Colorado is nothing new. However, circa 1988, the art of craft brewing took off at warp speed in the Centennial State. Let's explore the history and evolution of Colorado's craft beer industry from its early beginnings to its current prominence.
Brewers began appearing in Colorado in 1858, years before the area was recognized as a state. A handful of people made a few bucks here and there producing small batches and selling it to miners around the state. Fast forward to 2023, and the craft brew industry is a force to be reconned with. Here's a quick look as to how Colorado got from point A to B.
NEXT: Colorado's 25 Highest Rated Beers According To Beer Advocate
Do you love beer? Do you love it so much you're dying to try one called Casey Family Preserves Peach Glow Haven and Roza? That beer finished in the top 25 on the list of best Colorado beers as determined by Beeradvocate.com. According to your votes, these are the best beers brewed in Colorado.
KEEP SCROLLING: Colorado's 14 Best Dive Bars
More From 99.9 KEKB - Grand Junction's Favorite Country