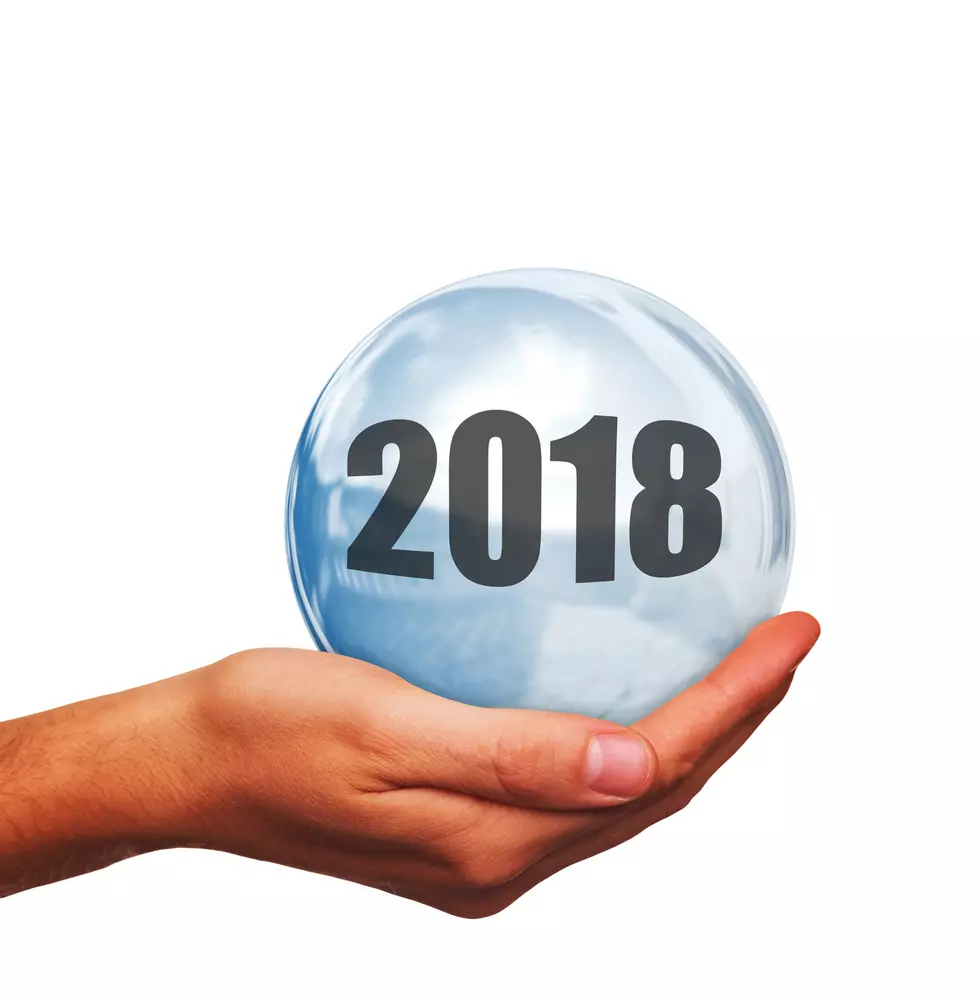 Four Predictions for Western Colorado in 2018
ThinkStock
There always seems to be some excitement about entering a new year in part because of the uncertainty that lies ahead, and so here are four new year's predictions we can look forward to in 2018.
Now, I don't claim to be psychic and my track record of predictions isn't exactly making anyone mistake me for the Amazing Kreskin. After all, my Super Bowl prediction for this year has fizzled like an opened bottle of soda setting in the refrigerator for two weeks.
But, looking ahead to 2018, here's what I think might happen. In at least a couple of these  scenarios, I am hoping to be very wrong.
1

I predict the Grand Junction City Council will not attempt to change any street names in the new year. The North Avenue name change dominated headlines for much of 2017 and the council will most likely hope for more positive happenings in 2018. By the way, no crystal ball was used in the making of this particular prediction.

2

Marijuana Comes to Grand Junction

Like it or not, marijuana is big business and there is every indication that this multi-million ( or is it billion?) dollar industry is only going to continue to boom. I predict that 2018 is the year when the city of Grand Junction begins the process of opening its doors to recreational pot sales and starts getting its share of pot tax dollars. Whether you do pot or not, you might as well benefit from it.

3

Going through consecutive winters in western Colorado without an inversion is a huge blessing, but all good things must end. I don't fully understand what conditions are necessary for an inversion to take place, but it surely feels like we are due for one. The snow and cold comes, and then it stays - and stays. This makes me grumpier than finding pickle relish remnants hiding underneath my grill-charred all-beef hot dog.

4

(Photo by Michael Reaves/Getty Images)

(Photo by Michael Reaves/Getty Images)

It's nice being full of optimism going into spring training and a new football season, but I don't see much reason for optimism in 2018 when it comes to the Denver Broncos, and they will miss the playoffs for the third straight year. Expect big changes up and down the roster and on the coaching staff, and be ready for a couple of years of rebuilding and re-tooling.
More From 99.9 KEKB - Grand Junction's Favorite Country