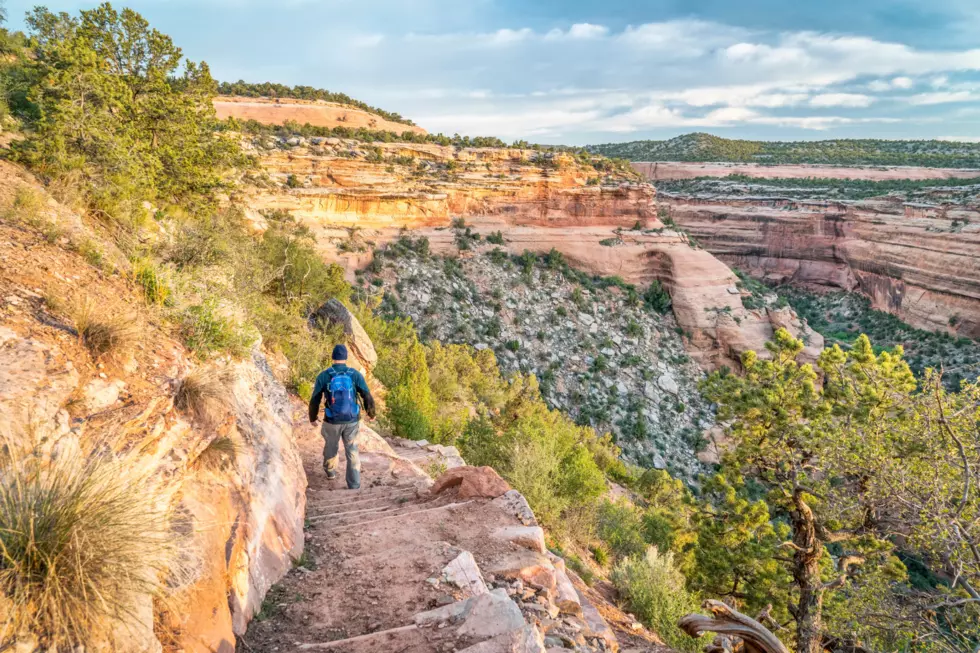 Father and Daughter Found Safe on Colorado National Monument
Getty Images
A father and daughter were found safe this morning after getting lost on the Colorado National Monument. The two spent the night on the Monument and not on purpose.
This 31-year-old dad and his young daughter didn't mean for their trip to the Colorado National Monument to be an overnight trip, but that's how it ended up.
According to the Mesa County Sheriff's Office, two hikers were reported missing yesterday (April 15) after they contacted a family member to tell them they were lost in the Red Canyon overlook area.
Colorado National Monument Rangers and Careflight, Mesa County Sheriff's Deputies and Mesa County Search & Rescue Ground team all searched for the hikers until there found around 3 a.m. this morning.
Thankfully they're both okay and now safe and sound thanks to the grand people of Grand Junction. The Mesa County Sheriff's Office reminds everyone to do this while hiking, biking, etc.:
Let someone know what trail you're on and when you plan on being back
Stay on the trail
Know your abilities and the abilities of the people around you
Bring plenty of water
If you get lost, call 911
It's important to be mindful of the time and your surroundings, always. I'm happy this father and daughter are both alright after spending the night on the Colorado National Monument.
More From 99.9 KEKB - Grand Junction's Favorite Country