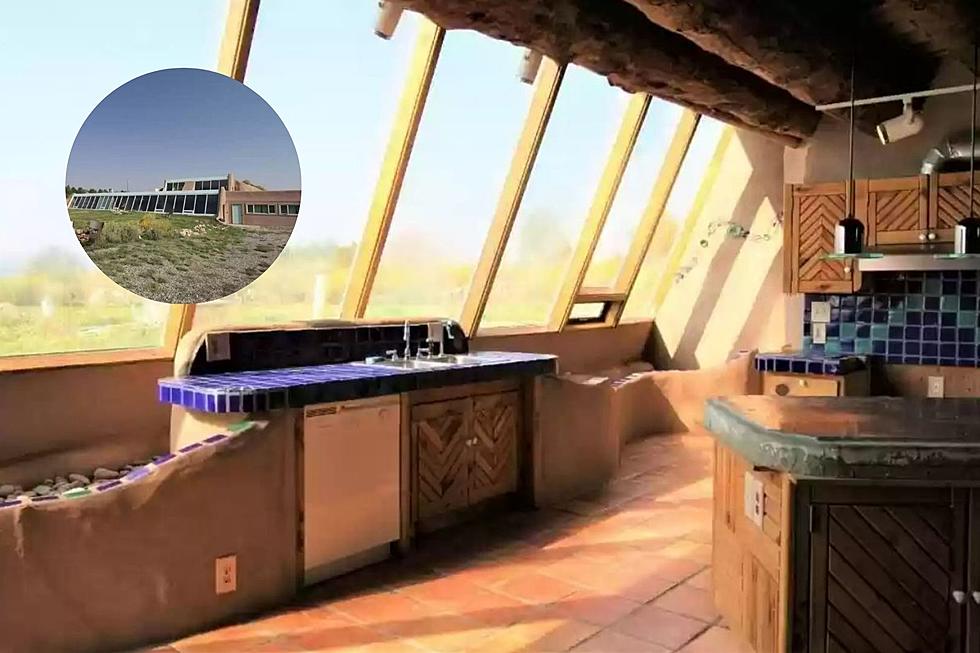 3,000 Square Foot Earthship on 35 Acres in Glade Park For Sale
Lynn Grose with HomeSmart Realty Group, Realtor.com
This 3,000 square foot Earthship sits on 35 acres in Glade Park and is currently for sale. The unique home is built to be sustainable and features stucco walls and tons of artistic touches.
The listing describes this Glade Park home as perfect for someone who is "self-sufficient or green". The Earthship has passive solar windows and collects all of its own water.
An Earthship is a type of house built with natural and recycled materials with energy conservation in mind according to Earthship Global and are designed to produce their own water, electricity, and food. This Earthship in western Colorado is unlike any other home you've seen and has the Colorado National Monument in its backyard.
Tour This Earthship on 35 Acres in Glade Park That's For Sale
Take a tour of this 3,000 square foot Earthship on 35 acres in Glade Park that's ready for blast off.
119-Year-Old Grand Junction House With Koi Pond For Sale
The home was built in 1903 and features a koi pond and original hardwood floors.
More From 99.9 KEKB - Grand Junction's Favorite Country