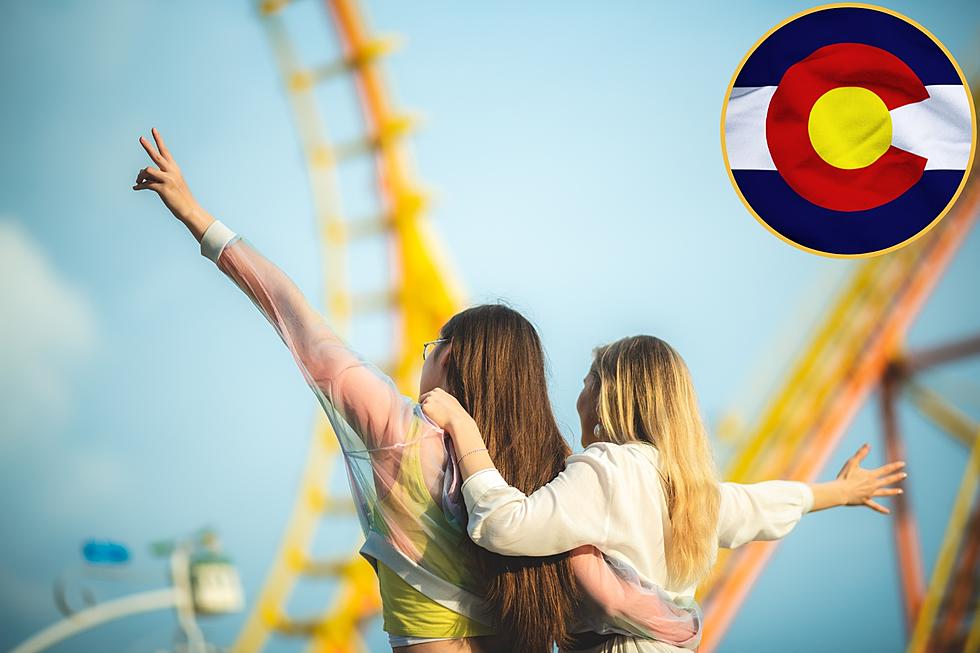 17 of the Worst Names for a Colorado Theme Park
Canva Pro
In China, they have a theme park called "The World Eco Garden of Butterflies and the Dwarf Empire." "Diggerlands" is a theme park in the U.K. Here in America, "Ark Encounter" in Kentucky features what is supposed to be a giant replica of Noah's Ark.
What about weird names for a theme park in Colorado? Scroll on to get creative and help us think of some goofy names for a theme park in Grand Junction or elsewhere.
Colorado's Theme Parks
Names currently in use in the state of Colorado include Elitch Gardens Theme and Water Park in Denver, Glenwood Caverns Adventure Park in Glenwood Springs, Denver's Water World, Denver's Lakeside Amusement Park, Royal Gorge Bridge & Park in Canon City, Santa's North Pole in Colorado Springs, and Bananas Fun Park in Grand Junction.
Which Theme Park is Colorado's Largest?
Denver's Elitch Gardens Theme and Water Park covers 28 acres and is the largest theme park in the state of Colorado. Should the largest theme park be called something like "Mount Elbert Theme Park", or "Grand Amusement Park"? Let's try to get as Colorado as possible in the list below.
What's an Awful Name for a Colorado Theme Park?
Open our station app or visit us on our Facebook page to get in on the fun. Keep it clean, and try to come up with some of the worst names for a theme park while staying with the Centennial State theme.
17 of the Worst Names for a Colorado Theme Park
We're having some fun coming up with a few of the worst possible names for a theme park located anywhere in the Centennial State. We've started off with 17 funny names that would probably all be rejected by investors but they are helping us get through the workday.
LOOK: See All Six Roller Coasters at Denver's Elitch Gardens
How many rides have you been on at Elitch Gardens? We're taking on all six of the theme parks rollercoasters below thanks to Theme Parker's Youtube channel. Elitch Gardens is home to six coasters, 2 water rides, and over 40 attractions. Which one is your favorite?
MORE: The Haunted Mine Drop at Glenwood Caverns
Check out one of the popular attractions at Glenwood Caverns Adventure Park by flipping through this photo gallery featuring the Haunted Mine Drop.
More From 99.9 KEKB - Grand Junction's Favorite Country