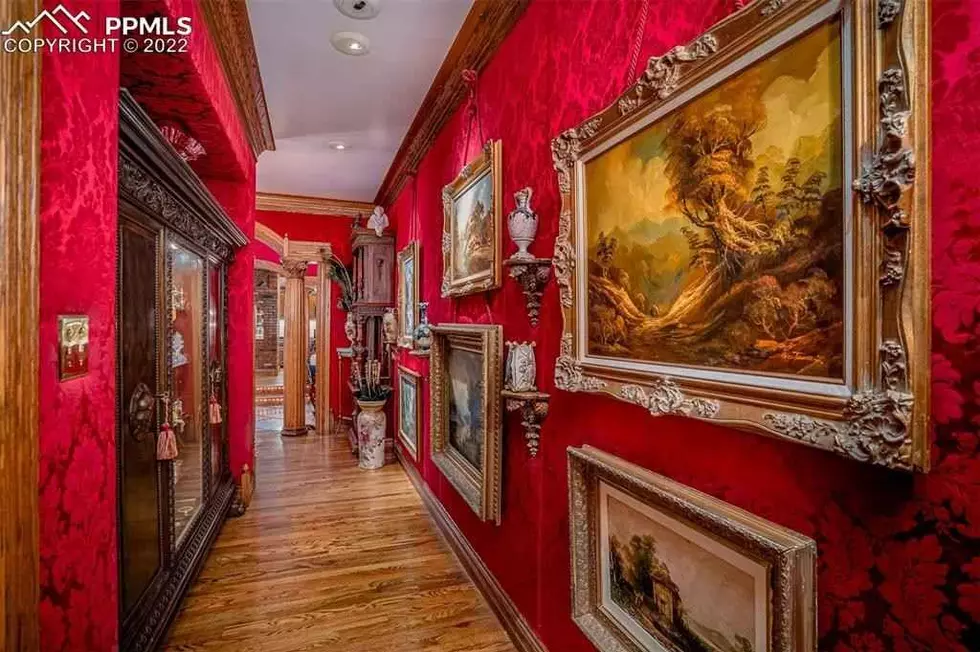 Your Great-Grandma Will Love the Decor in this Colorado Springs House
Donna Tomaselli with Walker Asset Management Realty, Inc.
After finding this home listed on Realtor, I was compelled to look up the best home staging practices. After looking through a few key factors, I have come to the conclusion that decluttering and making your home look less busy is probably in your best interest.
This home, however, is a lot to take in. We can't really put our finger on the decor that is happening inside 2275 Twilight Canyon Trail in Colorado Springs. the listing states that the home is French Normandy style, but we feel like it is a mixture of Downton Abbey and Medieval times. There is just so much going on. From the floor to the ceiling, it's a lot.
The home listed on Realtor for $4.5 million has four bedrooms, six bathrooms, and 7,197 square feet of living space on 88 acres of land. Chandeliers galore can be found within the walls of this home. 12 Strauss crystal chandeliers to be exact.
A very vintage stove and oven are also in the kitchen. There is a number on the stove of 1895. It could be a date of production for the stove, but we cannot be certain as it was not described in the listing. Red textured wallpaper, carpet in the bathrooms, and so much detail in every room. You just have to see the photos for yourself:
This could surely be right up someone's alley when it comes to the decor in the home. The only thing I can think of is how much of a hassle it must be to keep up with the dust bunnies in this place. If you would like to see the full listing for this home, you can do so on Realtor.
This Water Valley Mansion is Selling for $6.29 Million
This waterfront home located in Windsor's Water Valley has more than 8,000 square feet of living space.
Colorado Mountain Dome Home Has a Huge Indoor Pool
Check out this home that has an indoor hot springs pool filled with a geothermal well.
More From 99.9 KEKB - Grand Junction's Favorite Country