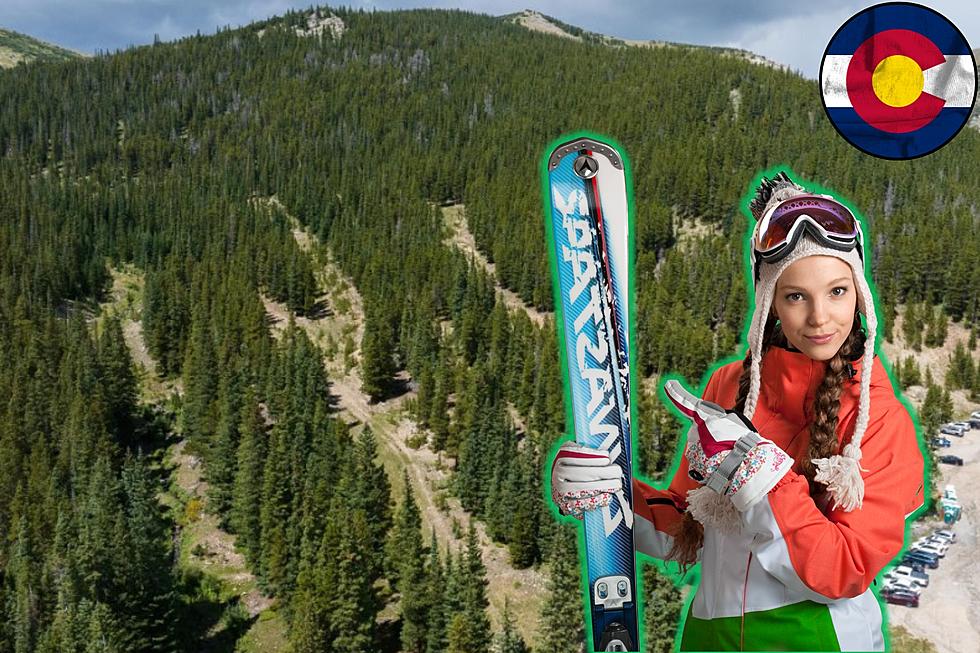 You Could Own Your Very Own Colorado Ski Resort for 'Cheap'
Canva Pro
When you think about Colorado ski areas near Idaho Springs, you may recall the Echo Mountain Ski area. Did you know there used to be another resort near St. Mary's Glacier long before Echo Mountain?
The Slopes of St. Mary's Glacier Ski Resort was a pretty popular place in Idaho Springs, Colorado when it opened. You could ski the slopes starting back in the mid-1930s, and the resort stayed open until about 1986. Since then, this beautiful portion of Clear Creek County has quietly been forgotten until just recently.
Colorado's Forgotten Ski Resorts
Colorado's Slopes of St. Mary's was a ski resort worth remembering. In fact, the Colorado Snowsports Museum names seven ski areas in Colorado that were gone too soon. Did you ski at any of these resorts?
Arapahoe East (1972 - 1982)
Ski Broadmoor (1959 - 1991)
Fun Valley Ski Area (1965-1970)
Geneva Basin (1963-1984)
Hidden Valley (1955-1991)
Idlewild Ski Area (1961-1986)
St. Mary's Glacier Resort (1930s-1986)
The Slopes of St. Mary's
The resort at the St. Mary's Glacier topped out at a summit of 9,760 feet. the base elevation was at 8500 feet. This gave skiers a verticle drop of about 1200 feet with about 50% of the terrain at the resort for advanced/expert skiers. 40% of the terrain was intermediate, with 10% for beginners. The resort had one t-bar lift and two rope tows to get skiers to the top. There was a place to get snacks and cabins were available for rent. Get this, the ticket prices started at $7.50 for adults in 1984.
Ski Down Colorado's Kingston Peak
Here in 2023, this entire 370+ acre resort that used to be Glacier Resort is up for sale. Scroll on through the gallery below to get a look at the land for sale around this once-popular ski resort. The slopes are actually a part of Colorado's Kingston Peak which reaches an elevation of 12,053 feet.
Be the New Owner Who Revives This Forgotten Colorado Ski Resort
Have you ever wanted to own your own Colorado Ski Resort? Maybe you just wanted to win the Powerball jackpot so you could buy your own mountain. Here comes an opportunity to do both.
We're headed to Idaho Springs, Colorado to check out a property that was once a Colorado ski resort, and could be yet again.
Gallery Credit: Wesley Adams
LOOK: Colorado Boasts Some of the Longest Ski Runs in North America
These Colorado ski runs are some of the longest anywhere in North America.
NEXT UP: 9 Colorado Ski Resorts Known for Extremely Steep and Lightning Fast Inbounds
Ski down some of the steepest slopes Colorado has to offer.
More From 99.9 KEKB - Grand Junction's Favorite Country