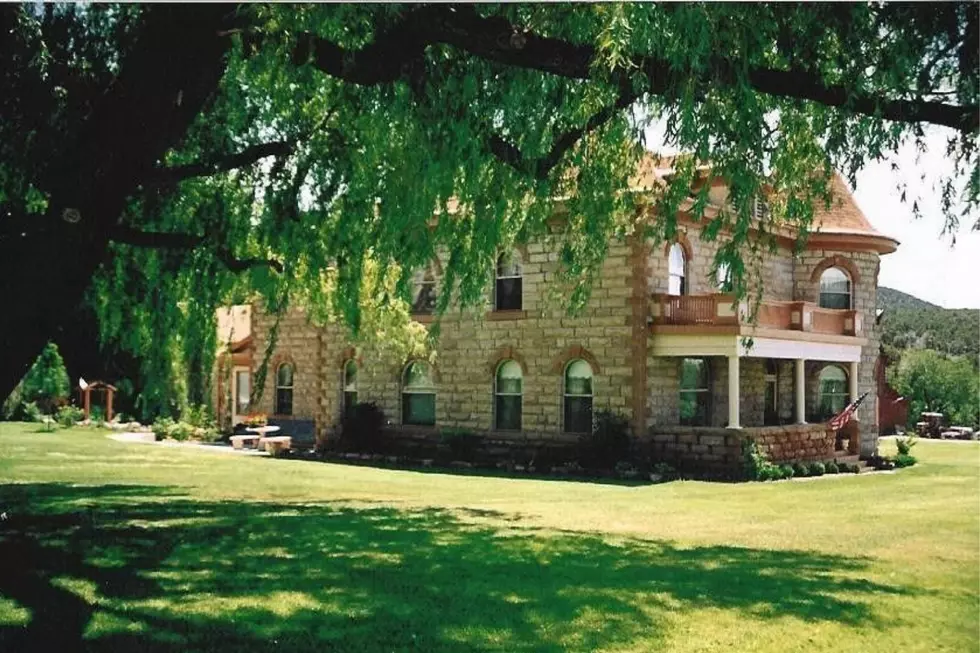 Historic Colorado Ranch is Known as the 'Cattle Barons Castle'
Mark Shaffer with Shaffer Real Estate via Realtor.com
Enter your number to get our free mobile app
This working ranch is one of the most historic sites in Western Colorado. It could be yours today for the low price of $8,000,000.
According to realtor.com, established in the late 1800s, the 7X Ranch, known as the Cattle Barons Castle, might be one of the most historic landmarks in the region. This ranch has it all - a carriage house, three-level barn, and over a thousand acres of land.
The ranch is located at 31052 Oak Mesa Road in Hotchkiss, Colorado. You'll find it about a 20-minute drive north of Hotchkiss. If you're making the drive from Grand Junction, the commute comes in at 74 miles and close to two hours drive time.
What will you get for $8,000,000? The property is described as:
4,000 square feet
4 beds
3 baths
1,400 acres (500 irrigated acres)
stone carriage house
three-level barn
homestead log cabin
adjoining 2,680 acre BLM grazing lease
What other perks come with this amazing property? You'll also find cattle barns, sheds, corrals, and feed pens. You'll also enjoy one-mile of fishing along Leroux Creek.
Okay, how much will this set you back? At the $8,000,000 asking price, the estimated monthly payment comes to $30,0557. Looking back, the first two houses I lived in had an overall sale price of less than $30,000.
This is a lot of property and a whole bunch of houses. Then again, if you're in the market for a working ranch located in magnificent Western Colorado, this might be precisely what you've been looking for. Rather than take my word for it, why not take a little tour.
Historic Colorado Ranch is Known as the 'Cattle Barons Castle'
UP NEXT: Perfect Fort Collins Home Has Its Own Jack Daniels Room
TAKE A PEEK: Live in a Historical Colorado Post Office in a Ghost Town
Cute Pueblo Style Home Near Grand Junction Has Barn + Greenhouse
More From 99.9 KEKB - Grand Junction's Favorite Country