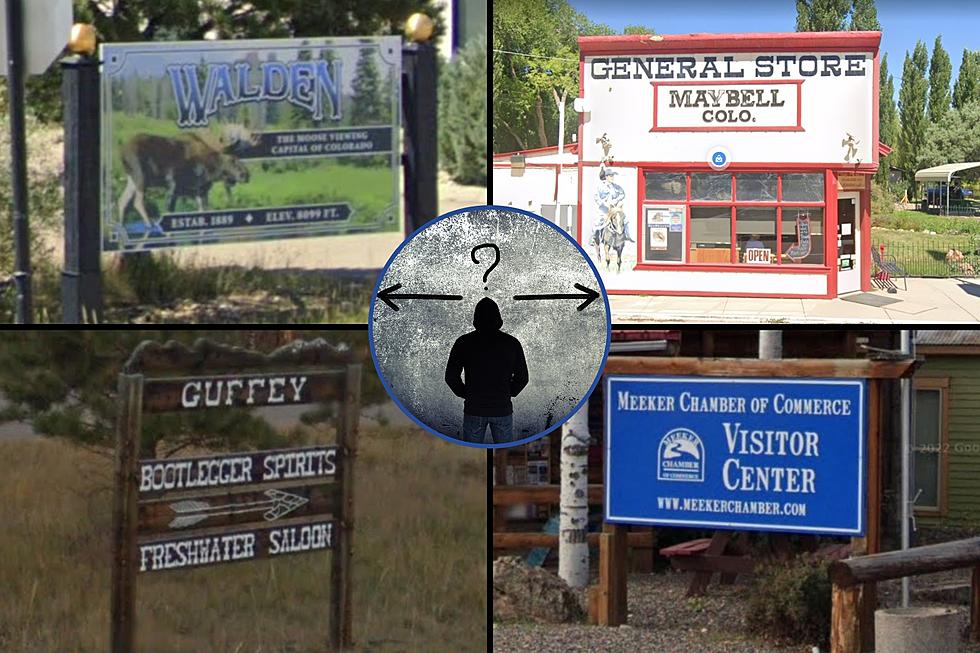 Colorado's 10 Most 'Out in the Middle of Nowhere' Towns
Canva Pro
One of the things we all love about living on Colorado's western slope is the extra elbow room. Being surrounded by Grand Mesa/Uncompahgre/Gunnison national forests, BLM Lands, and protected wildlife areas means it only takes about 20 minutes to get out to the middle of nowhere if you want to.
Some of Grand Junction, Colorado's quieter highways and backroads offer incredible views, but can also leave you feeling like even the hills have eyes. It makes you wonder about life in some of Coloraod's most remote areas.
How Far is the Next Town Over?
In our attempt to figure out which Colorado town is most remote, let's start with the word 'town'. In America, 'town' is generally accepted to mean 5000 residents. So when we search for Colorado's most remote town, we are asking how far away is the next community with at least 5000 people.
We asked you to tell us which Colorado towns are most in the middle of nowhere. We ran the numbers on some of your most popular answers below.
What is Colorado's Most Isolated County?
If you love mountains you probably dream of living in Colorado's Hinsdale County. The Continental Divide crosses Hinsdale County in two places so you'll find 14er mountains and tons of wilderness. What you won't really find are roads. As the most remote county in Colorado, Hinsdale features one of the largest areas in America without any paved roads at all.
Where is Colorado's Most Isolated Town?
When you really start looking at the miles, I was blown away by how many miles are between some of the towns on this list and the next place with at least 5000 people.
The town that is gonna win our list below is actually 59 miles from a town of at least 5000 people. That's 59 miles to a major hospital. Yikes. Congrats to Anne Godfrey who was the only one who guessed Colorado's 'most middle of nowhere town'.
See how far some of your favorite remote communities are from an actual town in the gallery below.
Colorado's 10 Most 'Out in the Middle of Nowhere' Towns
Which Colorado towns are farthest away from anywhere? Depending on your location, some towns seem further away from civilization than others. We asked you which Colorado towns are in the middle of nowhere the most. Let's check out your top answers and find out which town is Colorado's most isolated community.
More From 99.9 KEKB - Grand Junction's Favorite Country