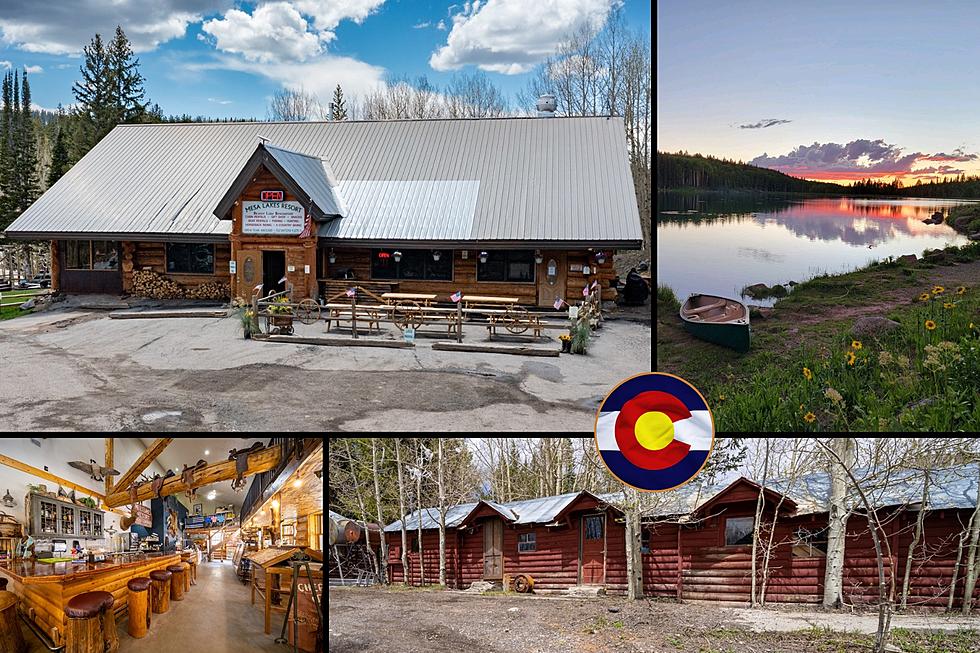 Colorado's Amazing Mesa Lakes Lodge and Resort Is Up For Sale
Crystal Richardson via United Country Real Estate
Colorado's Grand Mesa has got to be Mesa County's most magical place. From the fresh mountain air and alpine trees to mountain lakes and wildlife, there is no other place like it near Grand Junction.
The World's largest flat-top mountain reaches 11,236 feet at Leon Peak in Mesa County, and 11,332 feet at Crater Peak in Delta County. One of the must-visit places on the Grand Mesa is the Mesa Lakes Lodge and Resort.
When Did Mesa Lakes Lodge Open on the Grand Mesa?
While the Grand Mesa Lodge sits at 10,500 feet near Island Lake, the Mesa Lakes Lodge and Resort sits at an elevation of 9,803 feet. The Grand Mesa Lodge came first and was opened way back in 1899. The Mesa Lakes Lodge and Resort were completed in 1995.
How Many Cabins and Bungalows are at Mesa Lakes Lodge?
The Mesa Lakes Lodge features six cabins and eleven bungalows along with the 3000 square foot lodge, restaurant, and gift shop. Rentals are available year-round along with all the equipment you need to have a great time. Scroll on to see what it would be like to live in a place surrounded by seven mountain lakes.
What is the Current Price of Mesa Lakes Lodge?
Bungalows are around $150 per night at Mesa Lakes with the cabins renting for between $350 and $450 per night. With a line of people waiting to stay in them, owning this resort could be a pretty self-sustaining adventure.
Keep going to find out how much it costs to buy the entire resort. I was blown away that the price was not much higher.
Colorado's Amazing Mesa Lakes Lodge & Resort Is Up For Sale
Imagine being the new owner of the amazing Mesa Lakes Lodge and Resort on Colorado's Grand Mesa. The lodge, cabins, and all 8 acres of Mesa Lakes Lodge are up for sale right now. Keep going to see photos of the grounds, cabins, and the Mesa Lakes Lodge. Can you guess the asking price?
MORE: 25 Things you Need to Know Before Visiting Colorados Grand Mesa
A trip to the top of the world's largest flat-top mountain is one of the highlights of visiting the western slope. Colorado's Grand Mesa sits at just over 11,000 feet outside of Grand Junction. Scroll through the photos below and find out 25 things you should know about visiting the summit during any season.
LOOK: See for 100 Miles on Top of Colorado's Crag Crest National Recreation Trail
If you are looking for hikes with fantastic views in western Colorado, the Crag Crest National Recreation Trail is one you don't want to miss. A portion of the trail climbs to over 11,100 feet making it one of the highest elevations you can reach in the Grand Valley.
More From 99.9 KEKB - Grand Junction's Favorite Country