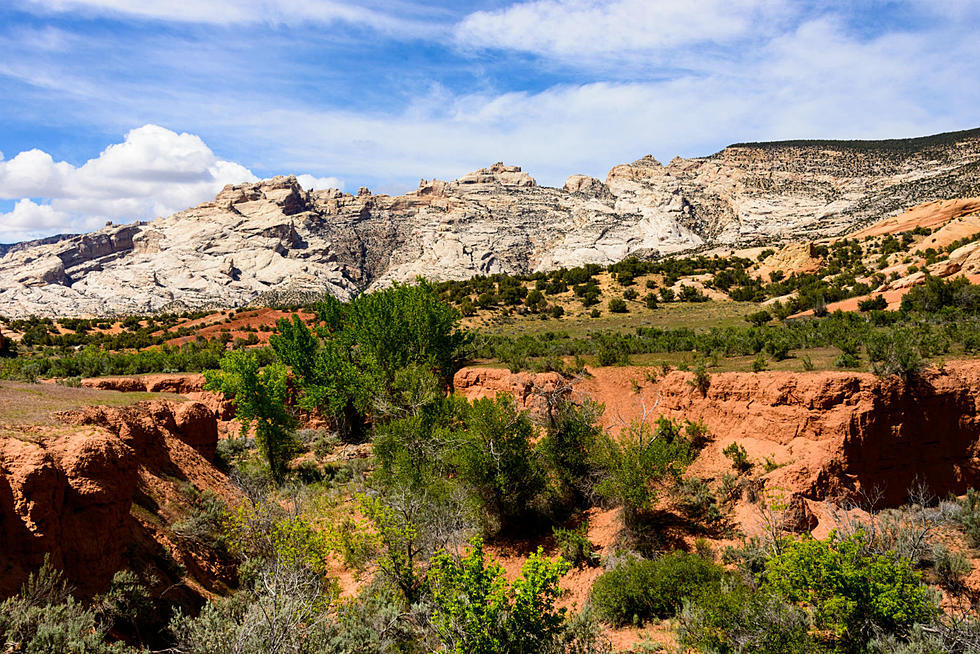 Colorado Spring Hikes: Go Off-Trail at Dinosaur National Monument
(iStock / Getty Images Plus) Dinosaur National Monument
Dinosaur National Monument is a great destination for hikers, whether you want to follow a trail or get off the beaten path.
At many national parks, off-trail hiking is not permitted, but that is not the case at Dinosaur National Monument. There are a number of hiking trails as well as areas open to off-trail and cross country travel.
For those that prefer to follow a trail, there are several options including Bull Canyon Trail which is known to be frequented by bears and mountain lions. It's a difficult desert hike featuring some steep drop-offs along the trail. Solo hiking on this trail is not recommended.
The Mitten Park Trail is a moderately difficult 3-mile hike on a trail that is not maintained. You'll encounter a little bit of rock scrambling, slick rock, and some drop-offs. Like the Bull Canyon Trail, it would not be uncommon to see a bear, mountain lion, or bighorn sheep. Pets are not allowed, and if you have children with you they should be kept close.
If a longer hike is your cup of tea you might try the 9.5 mile Ruple Point Trail. Described as moderately difficult, the trail is challenging to follow in some areas, but at the end rewards hikers with a spectacular view of the Green River running through Split Mountain Canyon.
One of your off-trail options is the Lower Sand Canyon Route. It's about 8 miles roundtrip and requires "route finding and navigation skills."  You may be wading through pools of water or scrambling over rocks.
Maps and trail guides can be purchased in the bookstore, and one would be wise to make use of those resources. You definitely could spend a day exploring the monument and could easily fill multiple days with hiking adventures. Campground camping is available and spots can be reserved in advance.
More From 99.9 KEKB - Grand Junction's Favorite Country