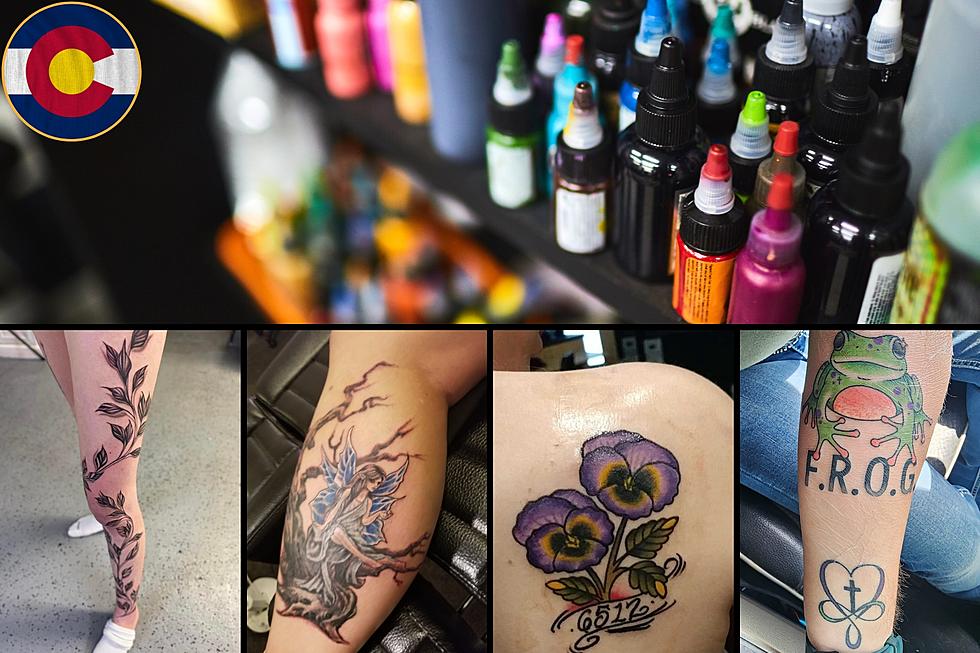 9 of Colorado's Favorite Tattoo Shops Located on the Western Slope
Canva Pro
Got plans for a new tattoo this year? Maybe one needs work, or do you want something changed altogether? No worries, because western Colorado has tons of sweet tattoo shops with talented artists in Grand Junction.
We asked you to tell us about a great experience at a tattoo shop in Fruita/Grand Junction/Palisade and the artist that did your work. We also asked for some photos. Scroll on to see them in our gallery of Colorado's favorite tattoo shops on the western slope.
Great Tattoo Shops In Grand Junction
We asked you to tell us about great places to get a tattoo in western Colorado and you came up with some great locations. Better still, you mentioned some of the talented artists that did your work. If you sent in a photo on our app, scroll on to see it in the gallery below. Some of the best tattoo shops in Fruita/Grand Junction/Palisade according to you include:
First Street Tattoo
The Krypt
Slink Ink
OddWorld Tattoo
50 Shades
Elysium Studios
Voodoo Circus
Empire Ink
Luminox Tattoo Studio
Calamity Jane
Static Ink
Artists Doing Great Work in Grand Junction/Fruita/ Palisade
If you are thinking of getting some work done this year be sure to check out the names of the artists in the photos below. If you like their work you can reach out to the studio and talk to them. We also had some mentions for artists that did not include an affiliation to any particular tattoo shop.
Cody Anderson
Mikey
Al Nelson
Paul Lunetta
Tattoos By Luke
EvieJ Saddoris
Sierra @1st Street
What is the Minimum Age for a Tattoo in Colorado?
It is a crime in many counties in Colorado to add body art to an individual under the age of 18 without prior written parental consent. Both the individual and the artist can be given a citation for up to $250 in some cases.
Scroll on to see some of the sweet photos you sent us of your tattoos (keep them coming), and to find out more about western Colorado's favorite places to get tattoos.
9 of Colorado's Favorite Tattoo Shops Located on the Western Slope
Ready for some new ink this year? Check out nine locations in Grand Junction you told us are some of the best places in town for a new tattoo or piercing. Scroll on to learn more about these locations and the artists behind some of the photos you sent us on our station app.
KEEP GOING: 16 of the Most Popular Tattoos in Colorado
These are the tattoos that Coloradans search for the most:
LOOK: Grand Junction Wants These Tattoos On These Body Parts
Have you considered getting a tattoo. If so, what would you get? For that matter, where would you place it? I posted on Facebook, "I want a tattoo of a(n)_______ on my ________. Here's a look at your replies.
More From 99.9 KEKB - Grand Junction's Favorite Country