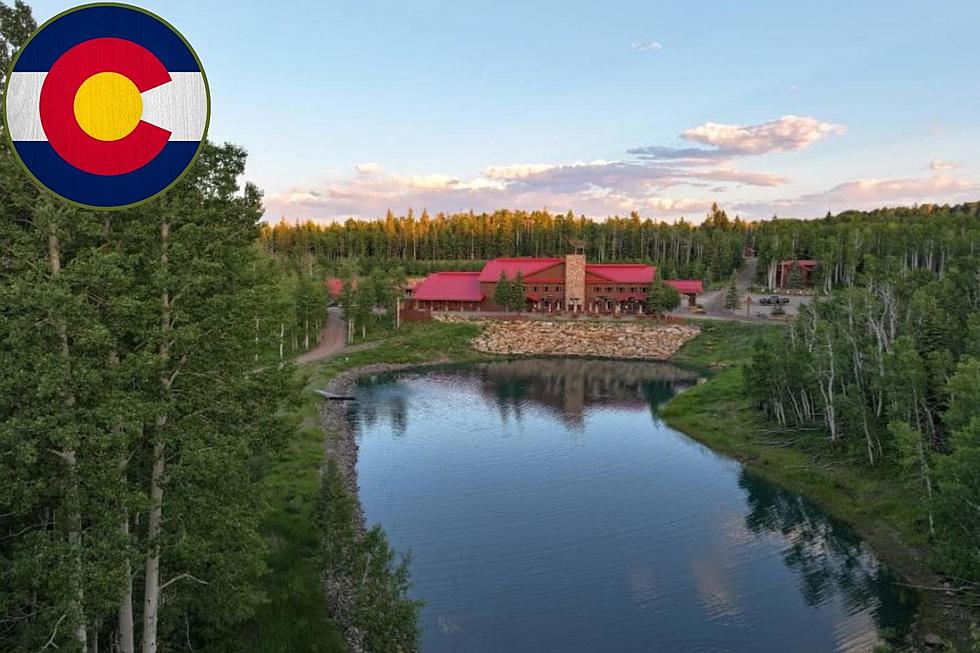 Colorado's Amazing Elk Mountain Resort Is For Sale Near Montrose
Realtor.com
If you have ever driven south through Montrose, Colorado, and on to Ouray, you have gone past Colorado's Elk Mountain Resort. Have you ever stayed at this resort or attended an event here? How would you like a chance to own it?
I have a short list of expensive things I would buy if I ever hit all the numbers on the Powerball, and you can bet there is some real estate on that list. How about a 250-acre investment right here on the Western Slope?
Elk Mountain Resort Is For Sale
Earlier this year, the Mesa Lakes Lodge and Cabins on the Grand Mesa went up for sale. Now, the Elk Mountain Resort in Montrose has been listed for sale. The sale includes the lodge and nearly 250 acres. You'll also own the cabins, the shooting range, a private pond,  a fully-equipped restaurant and commercial kitchen, an elegant dining room, and a luxurious spa. Take a virtual tour in the gallery below.
Live Shooting Range At Elk Mountain Resort
Elk Mountain Resort is home to the Valhalla Shooting Club. It has five-position clay shooting fields, a live-fire shoot house, an indoor pistol range, and a membership fee like you would not believe. This is one of the most popular features at Elk Mountain. The shooting club is anchored to the main lodge with a cigar room and cocktail bar upstairs.
Things To Do Near Elk Mountain Resort
Elk Mountain Resort in Montrose, Colorado, originally opened back in 2004. It was completed in 2006 and is located on the Colorado Plateau. The resort is next to the Uncompahgre, Grand Mesa, and Gunnison National Forests. Enjoy two or four-wheelers on mountain trails, ride horseback over the Cimmaron Range, float in the Uncompahgre, or head down the road for a show at Ouray's historic Opera House.
Keep going for a virtual tour of Elk Mountain Resort in Montrose.
Colorado's Amazing Elk Mountain Resort Is For Sale Near Montrose
Have you ever spent time daydreaming of owning a Colorado mountain resort? Keep going to take a virtual tour of the incredible Red Mountain Resort in Montrose County. This 226-acre property was listed earlier this summer. Even if you don't have the money to buy it, it's worth taking a look around.
Gallery Credit: Wesley Adams
UP NEXT: Colorado's Amazing Mesa Lakes Lodge & Resort Is Up For Sale
Imagine being the new owner of the amazing Mesa Lakes Lodge and Resort on Colorado's Grand Mesa. The lodge, cabins, and all 8 acres of Mesa Lakes Lodge are up for sale right now. Keep going to see photos of the grounds, cabins, and the Mesa Lakes Lodge. Can you guess the asking price?
Gallery Credit: Wesley Adams
UP NEXT: See Inside 6 of Colorado's Most Expensive Homes For Sale Right Now
We're on tour throughout Western Colorado to look at some of the most expensive listings found around the Western Slope. Check out six of the most expensive homes for sale in October in places like Grand Junction, Fruita, Delta, Montrose, and more.
Gallery Credit: Wesley Adams
More From 99.9 KEKB - Grand Junction's Favorite Country