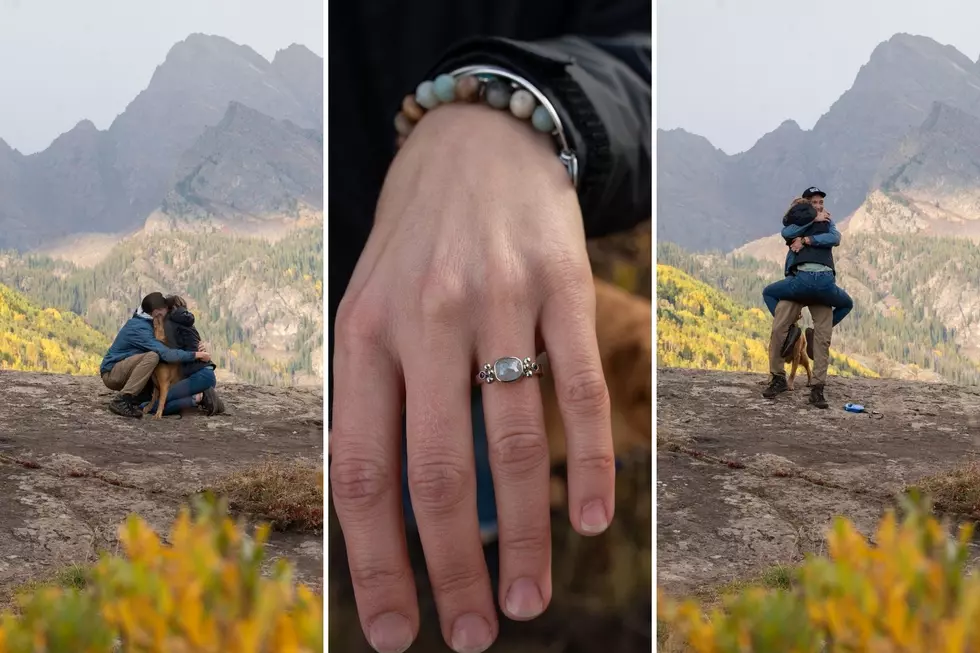 Colorado Couple Has Cutest + Most Colorado-esque Proposal Ever
Jacob J Creative
This Colorado couple had the cutest and most Colorado-esque proposal ever. Look at their proposal pics, featuring the couple, their dog, and a mountain backdrop.
When we saw Jacob's pictures on Instagram, we immediately had to ask him about it. Photographer Jacob McEachern and his girlfriend, Olivia Luxon, both live in Denver and love the outdoors and their dog, Summit. The couple met in Vail in 2016 and as of this past week, are now engaged.
Enter your number to get our free mobile app
Jacob decided to trick his girlfriend by telling her she should come with him to a meeting in Minturn and that they'd turn it into a day trip to see Colorado's fall colors. Fall is Olivia's favorite season, which made the proposal even more perfect.
He set up his tripod to take family pictures and completely surprised Olivia by getting down one knee. Take a look at their proposal pics, which might just be the cutest and most Colorado-Esque proposal ever. You can feel the excitement and love in these pictures.
Colorado Couple Has Cutest + Most Colorado-esque Proposal Ever
UP NEXT: All of These Grand Junction Pets Need a Forever Home
More From 99.9 KEKB - Grand Junction's Favorite Country