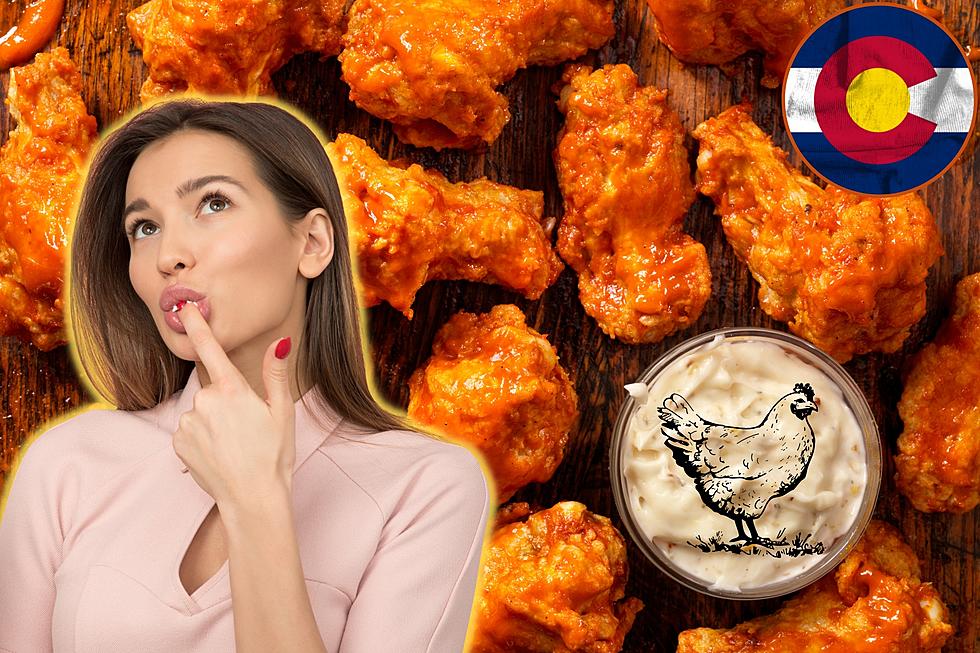 12 Great Stops for Finger-Lickin' Chicken Wings in Western Colorado
Canva Pro
Wings. They pair perfectly with gameday or just a fun day with friends and family. The best part about wings is you don't have to have a reason, you can pretty much enjoy them any time. In Grand Junction, there are plenty of places to find them.
Grab some extra napkins and get ready for a tasty tour of some of the best places for chicken wings in the Grand Valley.
Does Colorado Like Real Wings or Boneless Wings?
Data from web restaurants says 60% of Americans want chicken wings with bone in them. Why do I always hear places talking up their boneless wings? Are they not chicken nuggets just shaped like wings? The upside to boneless wings is they are usually cheaper. No matter which you prefer, scroll on to check out the best places to find chicken wings in Western Colorado.
Who Has the Best Wing Sauce in Western Colorado?
It's not just about great chicken wings, it's also about great sauce. Do you like wings with sauce already on them, or do you take them naked and add the sauce yourself? Hot and spicy, sweet and crunchy, or extra ranchy - open our station app and tell us your favorite way to do wings. Then we can add even more locations to the list below.
Eating Chicken Wings in Fruita
We'll start our wing tour in Fruita. Suds Brothers Brewery is located in Fruita near the corner of Aspen and Mulberry. This is the same intersection that is home to the famous 'Mike the Headless Chicken' statue. We have to include this unique stop on the list below, just in case you didn't know it was possible to enjoy 'Headless Mike's Wings' with a patio view of Headless Mike himself.
12 of the Best Spots in Western Colorado for Finger-Lickin' Chicken Wings
Hungry for chicken wings on the Western slope? We have you covered with 11 places just down the street serving great-tasting chicken wings smothered in your favorite sauces. How many have you tried?
STILL HUNGRY: 10 Picks for Great Chinese Food in Grand Junction, Colorado
Scroll through the top spots for Chinese food here in Grand Junction, Colorado.
MORE: Grand Junction's Best Mexican Restaurants
There are tons of great options for Mexican food in Grand Junction, Colorado. If you really started looking into it, you'll be surprised by the number of options in town. Leaving the Taco Bells of the world behind for a day, check out our suggestions for the Top 10 Best Mexican restaurants in Grand Junction.
More From 99.9 KEKB - Grand Junction's Favorite Country