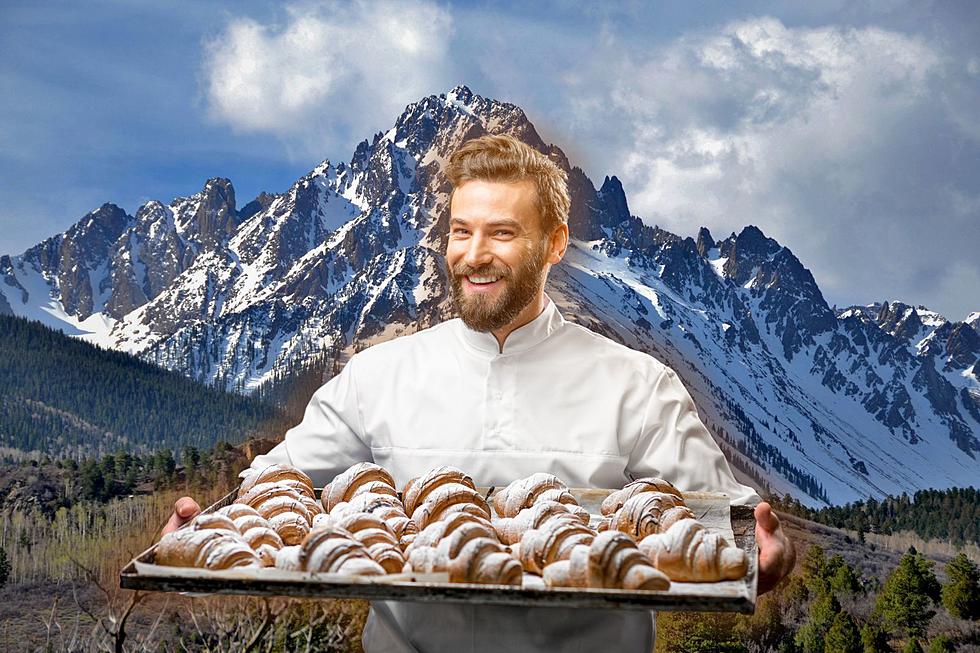 Eight Amazing Bakeries to Explore In Colorado
Canva
Do your plans today involve enjoying bread, pastries, or other goodies at your local Colorado bakery? Denver, Englewood, Colorado Springs, Boulder, and several other Colorado communities are home to exceptional bakeries.
When the craving hits, you want to find the best in the business. Here's a look at eight of the most amazing bakeries in Colorado.
Baking Has Been Around Awhile
A report from CSUS.edu suggests we can thank the ancient Egyptians for our favorite baked goods. The Egyptians were practicing baking techniques as far back as 2600 B.C. It seems we can also thank them for the first ovens used to bake bread.
Big Business In Colorado
The American Bakers Association reports the baking industry employs close to 800,000 people, generating over $42 billion in direct wages, with an overall economic impact of $186 billion.
What Makes One Bakery Better Than Another?
It's hard to find a bad donut, but they do exist. When it comes to confections, it often pays to drive the extra quarter-mile and fork over the extra 20 cents to buy from your local specialty bakery. Colorado is home to more than a few, and the bakeries featured in the gallery below are among the best.
Ana Fanakra of Ana's Norwegian Bakeri says, "Perhaps one of the most important reasons you should buy your bread from your local bakery is that professionals use high-quality ingredients to ensure the quality of their pastries and bread." The website adds, "Instead of heading to a big chain bakery, always remember to support your local bakers. If nothing else, you'll be supporting small businesses in your area, which is always a fantastic thing!"
What Brought This Up?
We recently posted about a small locally owned and operated bakery in Grand Junction, Colorado, that had gone the extra mile with their products. October is National Breast Cancer Awareness Month. An employee of this Grand Junction bakery is currently battling cancer, This bakery offers a "specialty" raised donut with a portion of the proceeds being donated to the employee.
Finding the Best In Colorado
Check out the gallery below. The list was inspired by Best Things Colorado's list of the best bakeries in the state. A couple of the featured bakeries, Gateaux Bakery and Azucar Bakery, for example, are the quintessential bakery. Looking at a street view of the businesses, you can't help but get a taste for the scrumptious goodness they create.
Eight Amazing Bakeries to Explore In Colorado
According to
CSUS.edu
, baking goes back to at least 2600 B.C. It seems we have the Egyptians to thank. Fast-forward a few millennia, and in 2023 the United States baking industry accounts for over 600,000 jobs and more than $102 billion annually.
Right now, according to CSUS.edu, the United States is home to 2,800 commercial bakeries and 6,000 retail bakeries.
Where does one go to find the best bakery? In Colorado, there are a number of clear standouts. The website
Best Things Colorado
put together a short list of the best of the best. In no particular order, here's a look at eight outstanding Colorado bakeries.
Gallery Credit: Waylon Jordan
Stay Toasty This Fall At Six Fireplace Restaurants in Western Colorado
Stay cozy, warm, and toasty this fall by visiting some Western Colorado fireplace restaurants. Check out six locations that offer a fireplace lounge or fireside dining and a variety of flavors. Do you have a favorite fireplace restaurant on the Western Slope? We'd love to hear from you on our station app.
Gallery Credit: Wesley Adams
Small Locally-Owned Colorado Restaurants Worth The Drive
Do find yourself hopping in the car and driving 60 or 70 miles just to visit your favorite hole-in-the-wall restaurant or cafe. People in Western Colorado do this all the time. They gather the fam-damily and pile in the SUV to drive up to Mesa to visit the Wagon Wheel. Maybe you pile in the car and drive from Grand Junction to Meeker simply to visit Clark's Burgers.
I asked on Facebook, "Name a small, locally-owned restaurant/cafe/bakery in Western Colorado that's worth making the drive for." Here's what you had to say.
Gallery Credit: Waylon Jordan
More From 99.9 KEKB - Grand Junction's Favorite Country