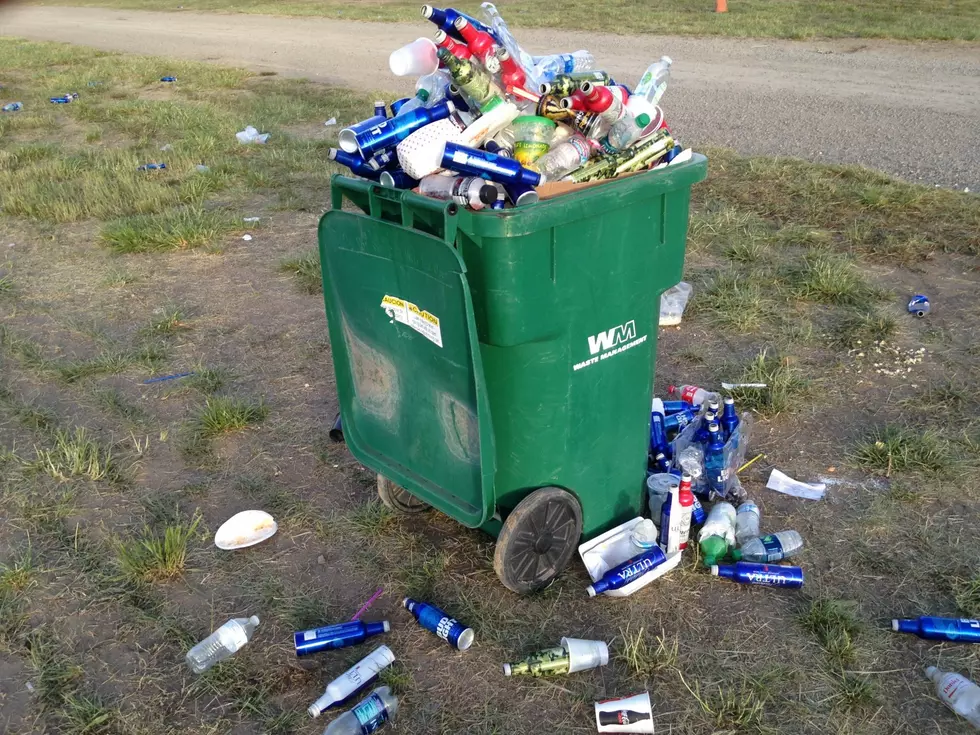 Caught On Camera: Colorado Women Dumping Trash In A Parking Lot
Keyes
Busted! Check out this Colorado woman dumping out here trash onto a parking lot. Luckily, cameras were rolling.
Rich Law witnessed this despicable act in a parking lot outside of Applejack in Wheat Ridge, Colorado.
How brazen must you be to think you can just throw your garbage anywhere you feel? Well, in this case, it is a deed that will not go unpunished.
Rich Law attempts to confront the woman. Knowing that she has been busted, what does she do? Simply apologize and pick up her trash? Nope. She slams the car door and drives off. Fortunately, Law was able to get the plate number, so it should be just a very short amount of time before we find out who this litterer is and why she did what she did.
The Wheat Ridge Police Department is on the case. This is from their Facebook page:
Update: Litterbug outside Applejack's last week. Thanks for all the notifications regarding the person who left a number of cups/pieces of trash outside her car in the Applejack's parking lot.

WRPD Community Services officers took a report on this incident and have been working to contact the owner of the vehicle.

We know we share a sense of pride for our community with those who live, work and play in Wheat Ridge, and appreciate information about individuals who don't share our concern for keeping our City clean.
BONUS VIDEO: Grand Junction Women Crowned 2018 Miss Colorado and Miss Teen Colorado
More From 99.9 KEKB - Grand Junction's Favorite Country