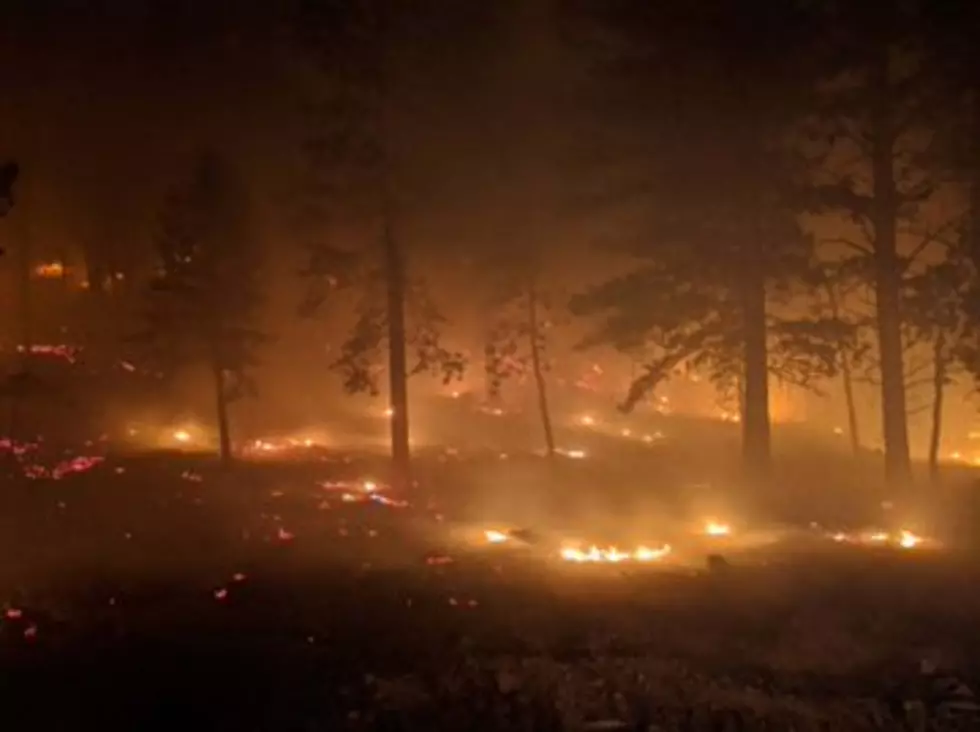 Cameron Peak Fire Grew Nearly 20,000 Acres Over The Weekend
Credit: Wellington Fire
Honestly, this is devastating.
There was a break in the weather on Sunday after a cold front blew in which allowed crews to set up new fire lines with helicopter support for much of the day. Low temperatures meant fire crews had to add antifreeze to their pumps and equipment while the night crew patrolled and extinguished spot fires.
Planning Operations Trainee Cory Carlson shared in his Monday Facebook update, "One of the biggest challenges we will have tonight is we will have to winterize a lot of our engines and pumps. We have more than 250 pumps, so that will be a big lift so they don't freeze.''
Carlson added that some structures along the Colorado highway 14 corridor and Manhattan Road have endured fire damage. Flames are approaching the Shambhala Mountain Center temple but so far it has remained undamaged.
The fire currently sits on the outskirts of the Red Feather Lake area and firefighting efforts will focus heavily on protecting at-risk structures, according to the Incident Information System.
Did you see all that smoke blow into NoCo this weekend? I noticed ash falling onto my care while driving and my husband ended up getting stuck in the smoke with our toddler.
The two had walked to the park and the smoke blew in as soon as they got there. Once they made it home they reeked of smoke and he was physically ill with a headache, and nausea.
Enter your number to get our free mobile app
How The 2020 Cameron Peak Fire Has Grown
More From 99.9 KEKB - Grand Junction's Favorite Country