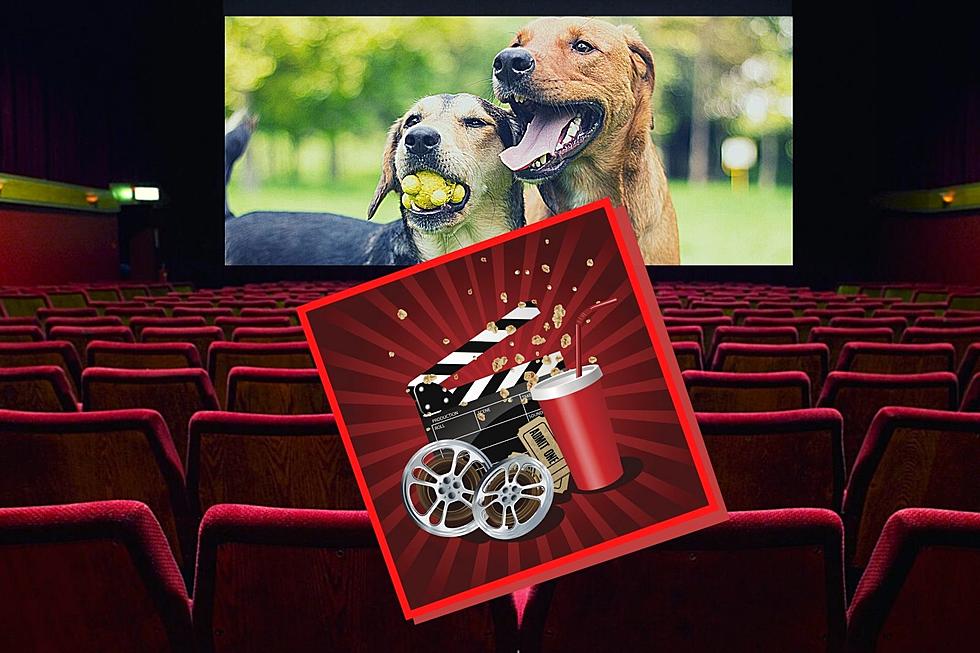 Bow Wow Film Festival Returns To Grand Junction, Benefits Roice-Hurst
ThinkStock
If you are a dog lover, the Bow Wow Film Festival is one Grand Junction event you don't want to miss.
Chances are you have heard of the Bow Wow Film Festival, as this is the fifth year it has come to Grand Junction to benefit Roice-Hurst Humane Society. Maybe you've never been exactly sure what it's all about.
What Is the Bow Wow Film Festival?
The Bow Wow Film Festival is called the most celebrated dog film festival in North America and it's all about dogs and dog lovers. The films change every year, which means there are always new movies to see. It's 90 minutes of dog-lovin fun celebrating dogs and their humans.
Dogs Are A Gift
Dogs have a way of making us go  "awwwww.." They can be cute and they can be funny - and they can make us laugh or make us cry. Personally, I think God created dogs because He knew they would bring us great joy and pleasure. I consider them to be a gift.
Bow Wow Film Fest Benefits Roice-Hurst
I'm grateful for the work Roice-Hurst Humane Society does on behalf of homeless pets across the valley. Their work brings joy to countless homeless pets every year - as well as to the families that adopt them. The efforts of the staff, volunteers, and foster families largely go unnoticed, but it's critical work in our community.
The Bow Wow Film Festival is just one of the fundraisers the shelter hosts each year to help fund its efforts. Another  big event coming up in May is the annual Wuffstock Music Festival, which we will be telling you more about as the date approaches.
How Much Does the Bow Wow Film Festival Cost?
Your attendance at the Bow Wow Film Festival will lift your spirits and, at the same time, will be helping Roice-Hurst continue the work of matching homeless pets with forever homes, which is not an easy or inexpensive undertaking by the shelter. Tickets for the Bow Wow Film Festival are just $15 in advance, and $20 at the door with screenings at 1:00 and 5:00 on Sunday, March 13 at the Avalon Theatre. Tickets are available at BowWowFilmFest.com.
Check out these 50 fascinating facts about dogs:
More From 99.9 KEKB - Grand Junction's Favorite Country