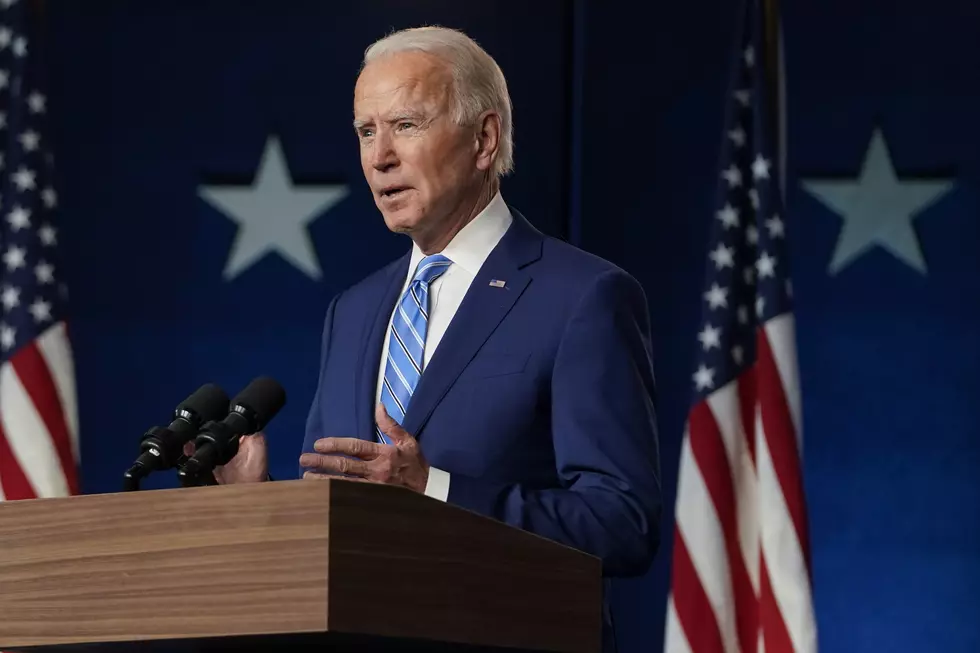 Biden Will Request, Not Mandate, 100 Days of Mask Wearing
Drew Angerer/Getty Images
While politics are still very much a hot topic button in our country right now, it looks like we know what President-elect Joe Biden would like to do in office and that would be to request that all Americans wear a mask for 100 days. This is according to 9News, and is a change from current president Donald Trump who has skepticism as far as how much a mask can protect people from the COVID-19 virus.
So far numbers are showing that 275,000 Americans have died in this pandemic. And prior to the election, Biden has been pushing for all Americans to wear a mask as it is our "patriotic duty". He even discussed the possibility of a nationwide mask mandate, although he did later admit that would be impossible to enforce even as the President of the United States.
The request is expected to happen on Inauguration Day, Wednesday, January 20th. Biden is confident that we will see a significant reduction in the virus if the public can wear a mask for 100 days. He continued to push that it's not forever, just 100 days.
No one is exactly sure what comes next it seems like things change daily regarding COVID-19 restrictions but that's what happens in a pandemic. We do the best we can on a daily basis, trying especially to make sure our friends and family don't get sick.
Three former presidents including Barack Obama, George W. Bush, and Bill Clinton have all said they would be happy to get the COVID-19 vaccine in public to calm any worries about the vaccine that is expected to be distributed soon.
Enter your number to get our free mobile app
20 Awesome Movies Filmed in Colorado
More From 99.9 KEKB - Grand Junction's Favorite Country