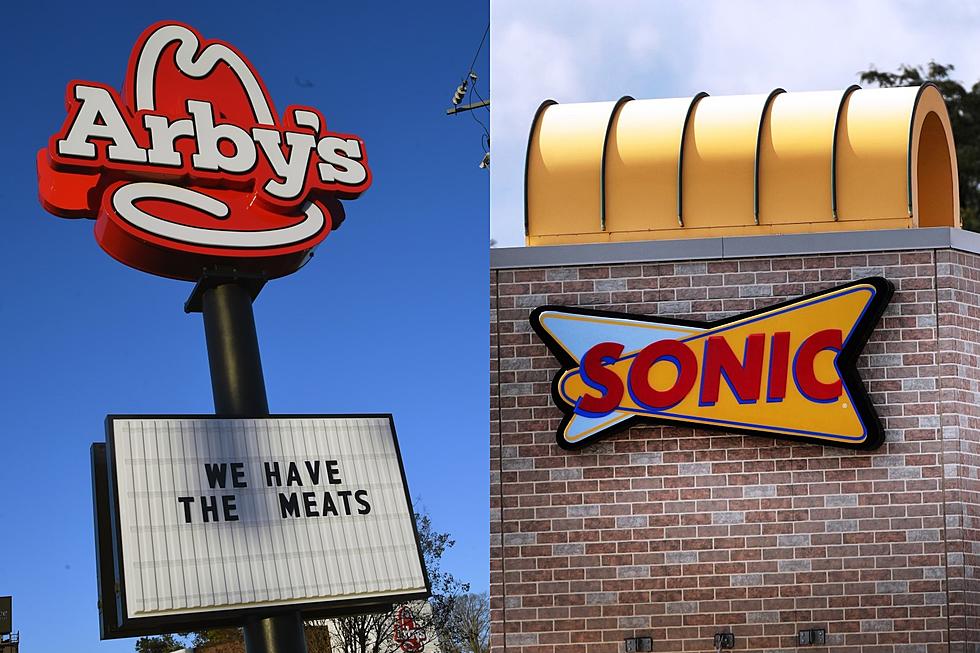 Sonic Hands Over the Keys to Their Restaurants to Arby's in $2.3 Billion Deal
Getty Images
Sonic and Arby's each have eight locations in western Colorado, most in the same towns. Now, the two restaurants will have significantly more in common than locations.
Inspire Brands, which owns Arby's, just paid $2.3 billion to purchase every single Sonic a total of over 3,600 restaurants nationwide.
Less than a year ago, Inspire Brands paid nearly $3 billion to purchase Buffalo Wild Wings which has a restaurant located in Grand Junction.
Inspire Brands said one of the reasons it became interested in Sonic is its quirky menu makes it unique among fast food restaurants. While owned by the same company as Arby's, no significant changes are planned. The company said even with new owners, Sonic will continue to operate as an independent brand.
Here's a list of places in western Colorado where you will find Sonic, Arby's, or both. If there are multiple locations, they are listed in parenthesis.
Grand Junction - Sonic (3) / Arby's (2)
Delta - Sonic / Arby's
Rifle - Sonic / Arby's
Montrose - Sonic / Arby's
Glenwood Springs - Arby's
Gunnison - Sonic / Arby's
Durango - Sonic
Cortez - Arby's
More From 99.9 KEKB - Grand Junction's Favorite Country