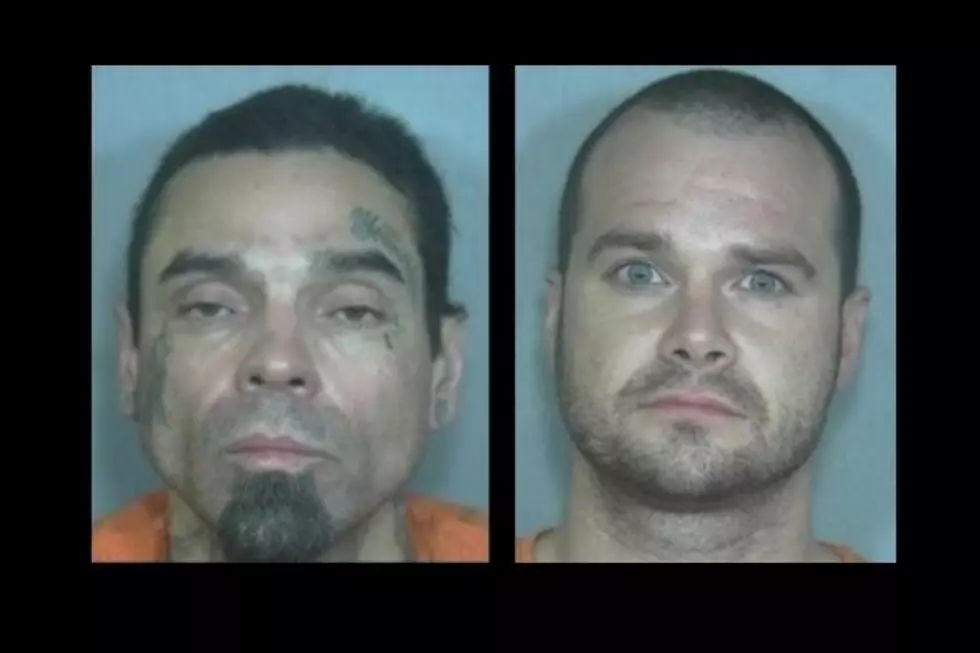 79 Firearms Recovered During Weld County Traffic Stop
Mead Police Department
Enter your number to get our free mobile app
Two men were arrested on multiple felony charges following a recent traffic stop that occurred in the town of Mead.
At approximately 10 p.m. on December 30, Mead Police pulled a vehicle over for failing to signal and having an altered license plate.
During a search of the vehicle, officers recovered 72 firearms, including rifles, shotguns, and pistols.
In conjunction with the traffic stop, police executed a search warrant at a Mead storage unit, where they confiscated another seven firearms.
At this time, both suspects traveling in the vehicle were arrested and transported to the Weld County Jail.
According to the Greeley Tribune, 32-year-old Jason Balzer was arrested for 74 violations of a protection order, two felony counts of possession of an illegal weapon, and two counts of possession of a dangerous weapon. Balzer has since paid bail and is no longer in custody.
The second suspect, 44-year-old Benjamin Leyba, was charged with possession of a firearm by a convicted felon. He also had an active warrant for aggravated robbery and kidnapping and was a parolee. He remains in jail.
Anyone with information about this case is asked to contact the Mead Police Department through the Weld County Regional Communications Center at 970-350-9600.
Northern Colorado Law Enforcement K-9 Dogs
More From 99.9 KEKB - Grand Junction's Favorite Country