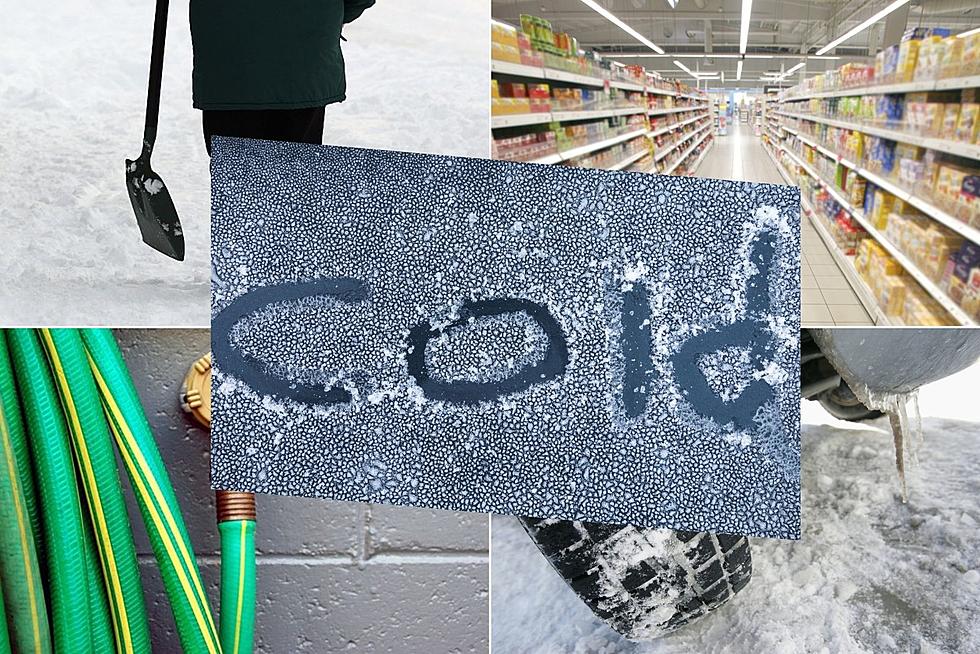 Winter Checklist: 8 Must-Do Tasks Before the First Freeze
ThinkStock
We may be rushing things a bit, but ready or not, winter is on the way in western Colorado.
By some accounts, and if the Old Farmers Almanac is to be believed, it's going to be an especially cold winter in western Colorado this year. Maybe, maybe not. How much snow will we get in Grand Junction?  Will it be the usual couple of inches here and there, or is this the year when we get blanketed with white stuff most of the winter?
The reality is, nobody knows for sure exactly what the winter will be like, but we know that it will come. It always does.
The official start of winter is still pretty far down the road, but there are some things that we need to do before then. In fact, there are things we need to do before that first hard freeze - and that could happen within the next month. That's why I want to share some reminders with you of some things that we need to do in the weeks ahead.
When it comes to preparing for winter, it is so easy to procrastinate. We always think we have plenty of time and we think we'll do it later. The next thing you know, it's here and you end up scrambling to do things that should have been done weeks ago - and then it's too late.
Western Colorado Winter Checklist
Some of the things on my list absolutely must be done. Some tasks should be done, and others could wait. However, for your own peace of mind, you might as well just go ahead and start checking things off the list and get them out of the way as soon as possible. Here are 8 things you need to do before the western Colorado winter sets in.
Farmer's Almanac Adds Extended Winter Outlook for Colorado
The winter of 2021-2022 appears to be looking pretty standard for most of the state, except for the second half of January when Colorado could be looking at potential blizzard conditions. Flip through the photo gallery to find out more about the recently issued extended winter outlook.
5 Tips For Winter Camping in Colorado
When you want to get away but you can't go far, consider a Colorado stay-cation, like camping. However, there are some things to remember about winter camping in Colorado: check out our tips, below.
More From 99.9 KEKB - Grand Junction's Favorite Country