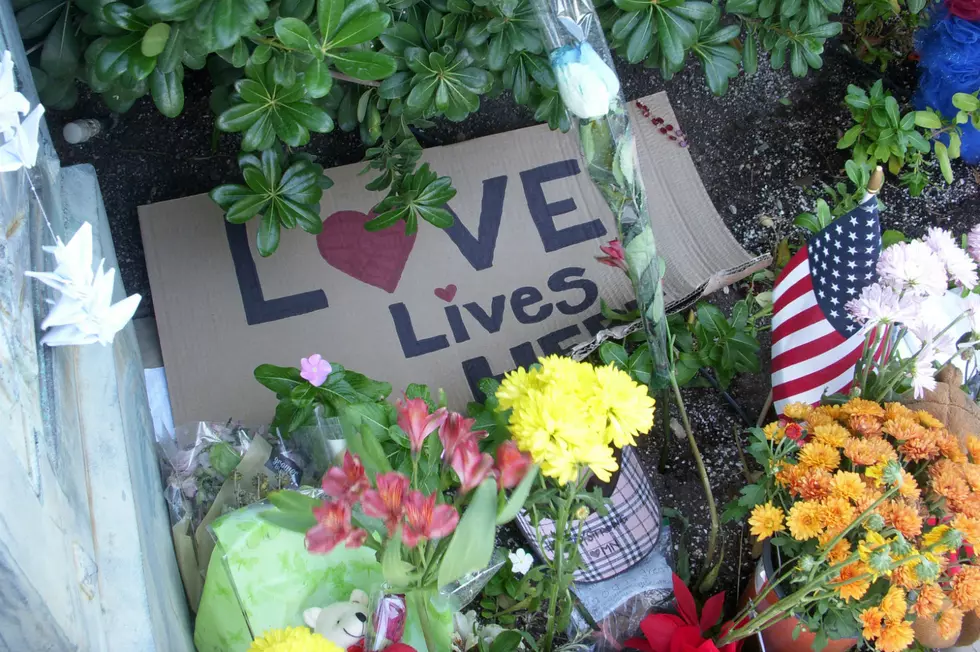 Waylon Visits Las Vegas Shooting Site
Waylon Jordan
Late last week I decided to take off at the last minute and visit the scene of the tragedy in Las Vegas. Accompanied by a KEKB listener, we made the drive to Mandalay Bay and to the site of the Route 91 Harvest Festival.
As of Saturday, October 21, the site of the concert is still fenced off. Out of respect to all parties, we made no effort to get access to the area. We did, however, spend considerable time across the street at the Mandalay Bay.
Notes, flags, photos, and even stuffed animals adorn the entry to the property at Mandalay Bay. As you can see, many items were left by people from all corners of the world.
This event hit close to home for me on several levels. First, a good friend of mine is a concert promoter in Las Vegas. Secondly, I had friends and former bandmates performing at the Mandalay Bay only hours before the shootings occurred.
When it comes to my friend who works as a concert promoter, it never occurred to me that he might have been in the audience that night. Upon arriving in Las Vegas, it donned on me he and his family might have been there and could have been among the injured.
Upon contacting him, I learned he and his family were supposed to have been at the concert that night, but at the last minute changed plans in order to attend another show he was promoting in Nashville.
Where my former bandmates were concerned, they were safe and sound and nowhere near the shooting when it occurred. They did wonder, however, if the gunman had been in the audience at their show the night before.
When you work in the concert promotions business you always worry about what might happen. Of course, until recently, no one ever imagined anything of the magnitude of the events in Las Vegas.
The reminders of the events of October 1, 2017, will be around for a long time. If you find yourself heading to Las Vegas, take a moment to pass by the site. You might even leave a note or a card, or possibly flowers. You'll find everyone there to be very respectful. Visiting the site might even bring you a degree of closure and a little inner peace.