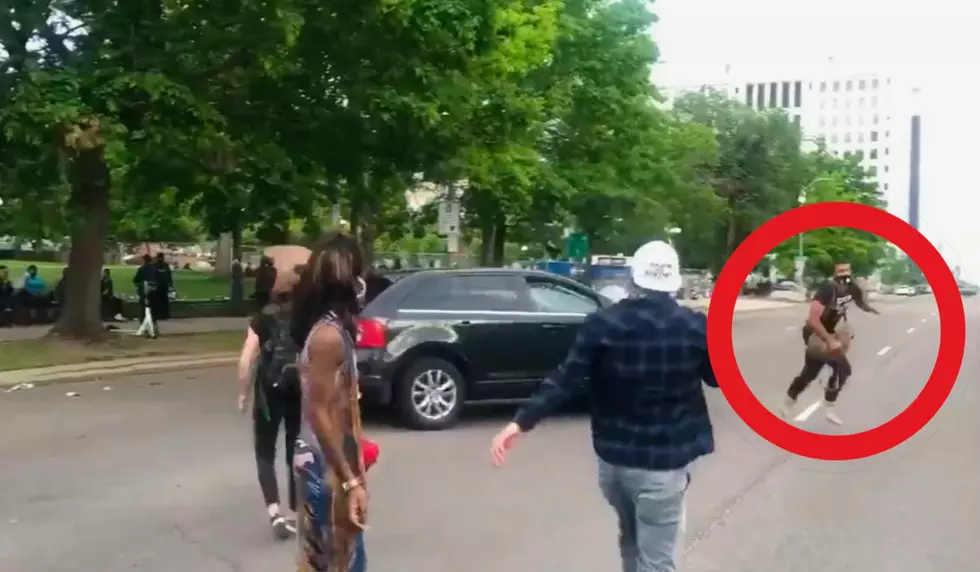 Denver Protesting the Death of George Floyd Gets Ugly
Credit: Twitter
Protests erupted in Denver on Thursday over the death of George Floyd who died while in the custody of Minneapolis police.
Protesters poured into the streets of Denver Thursday (May 28) and eventually shut down the I-25 freeway as they made their way across the city. The protest started around 5 p.m. at the state capitol. Denver 7 is reporting that at 6:25 p.m. shots were fired near Colfax Avenue and 15th Street, right outside the Capitol. No injuries were reported and officers area unsure if it had anything to do with the protest.
Less than an hour later, a video was posted to social media showing an SUV honking and trying to drive through the protesters. At one point, one of the protesters jumps on to the hood and hangs on. The SUV speeds up and the man jumps off, but the driver swerves the vehicle back around and runs him over. Warning: The Following Video is Graphic.
Later, the protest broke into two groups. One group moved to 20th and Blake and the other eventually made their way onto the I-25 highway according to James Dougherty on Twitter. Traffic was blocked in both directions by hundreds of people looking to spread their message. Police worked to get them off the road and the highway reopened at 8:15.
UPDATE at 10:09 p.m. Governor Polis has released a statement on Twitter:
Enter your number to get our free mobile app
Denver Street Art: 50 Murals From The Mile High City
More From 99.9 KEKB - Grand Junction's Favorite Country