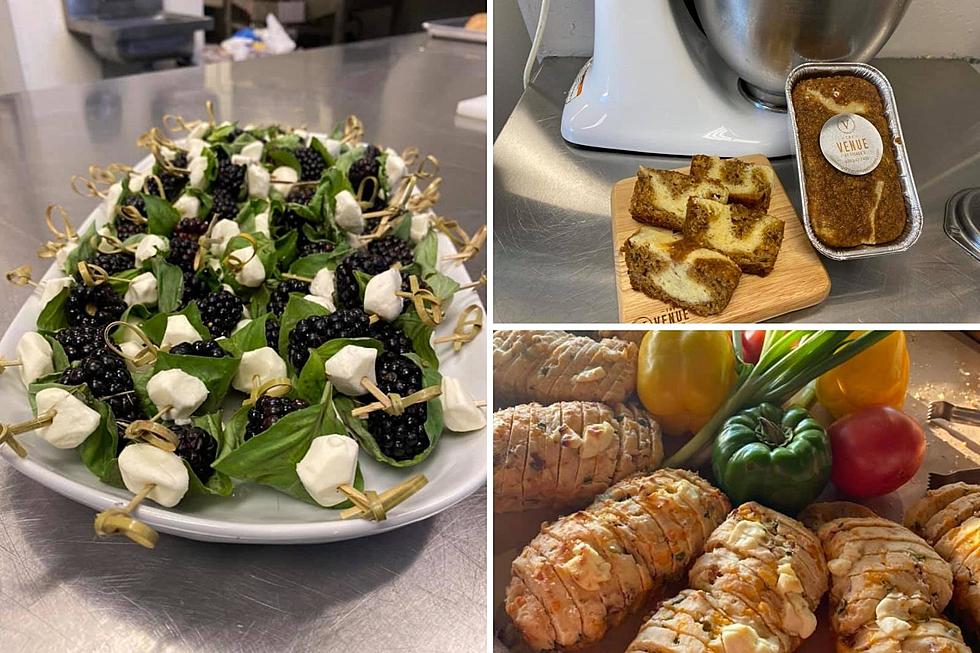 Celebrate in Style with The Venue and the Rest of the Fisher's Liquor Barn Family of Brands
The Venue at Fisher's via Facebook
The Fisher family has had a hand in many big celebrations for over 40 years — whether that's providing champagne for a wedding or bridal shower or a wide selection of beer and liquor for New Year's Eve, a backyard BBQ, or tailgating.
Don't forget that Fisher's Liquor Barn has evolved into a family of brands that can help with almost every aspect of your biggest events. The Venue at Fisher's offers an event venue, plus catering available on-site and at a venue of your choice, too.
I mean, take a look at their food:
The Venue is perfect for business and personal celebrations, from retirement parties and networking luncheons to bridal showers, graduation parties, and more.
Meanwhile, Fisher's Market and Premium Natural Meats features Fisher's Signature Beef, fresh seafood flown in three times a week, and specialty smoked ribs, brisket, and more! They also offer a number of Colorado-based products, including sauces from  Pear Blossom Farms, Roth's Pretzels, Rocky Mountain Soda Company products, Evergreen Elderberry Sodas, and Kinikin Processing meat products.
You can visit Fisher's Liquor Barn, The Venue and Market at Fisher's Plaza, 625 24 1/2 Road, Grand Junction, and to learn more about The Venue at Fisher's, visit facebook.com/TheVenueAtFishers or call (970) 242-7400 to schedule a consultation.