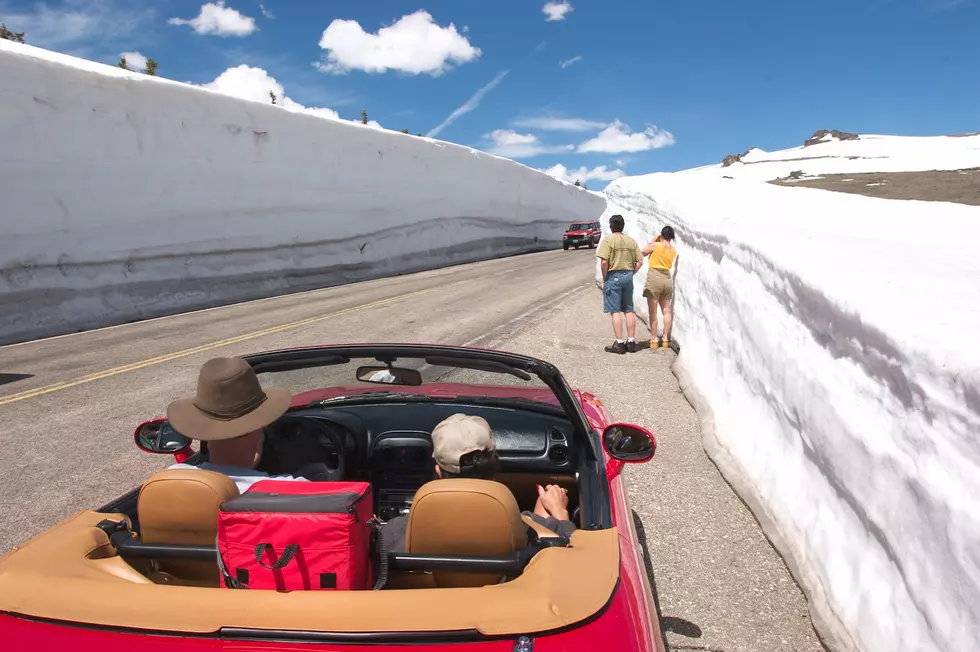 Trail Ridge Road Is Finally Open
Getty Images
Rocky Mountain National Park officials announce the opening of Trail Ridge Road.
The monumental task of clearing Trail Ridge Road through Rocky Mountain National Park is finally complete. Most years the road is open by Memorial Day weekend. This winter's drought-ending snowpack ended the water shortage, and delayed the clearing of high elevation roadways throughout Colorado.
On Wednesday, June 5th, the park announced the battle to clear Trail Ridge Road was over and the road was open to vehicles. The road ascends to elevations over 11,000 feet and the highest and longest of its kind in the US.
If you're heading to Rocky Mountain National Park, no trip is complete without a drive across Trail Ridge Road. Be careful! The warmer days and sunshine is melting the snow. Temps drop below freezing at night and create significant patches of ice. Hitting one of those at even slower speeds could be catastrophic. Also, know too that weather conditions can change rapidly at that elevation. Check the up-to-date road conditions by calling the Trail Ridge Road Status Line at 970-586-1222.
The Alpine Visitor Center is scheduled to be open for the season this weekend. Sitting along Trail Ridge Road at an elevation of 11,796 feet, it's worth taking the time to stop and take in the incredible views. It's open daily from 9 AM to 5 PM.