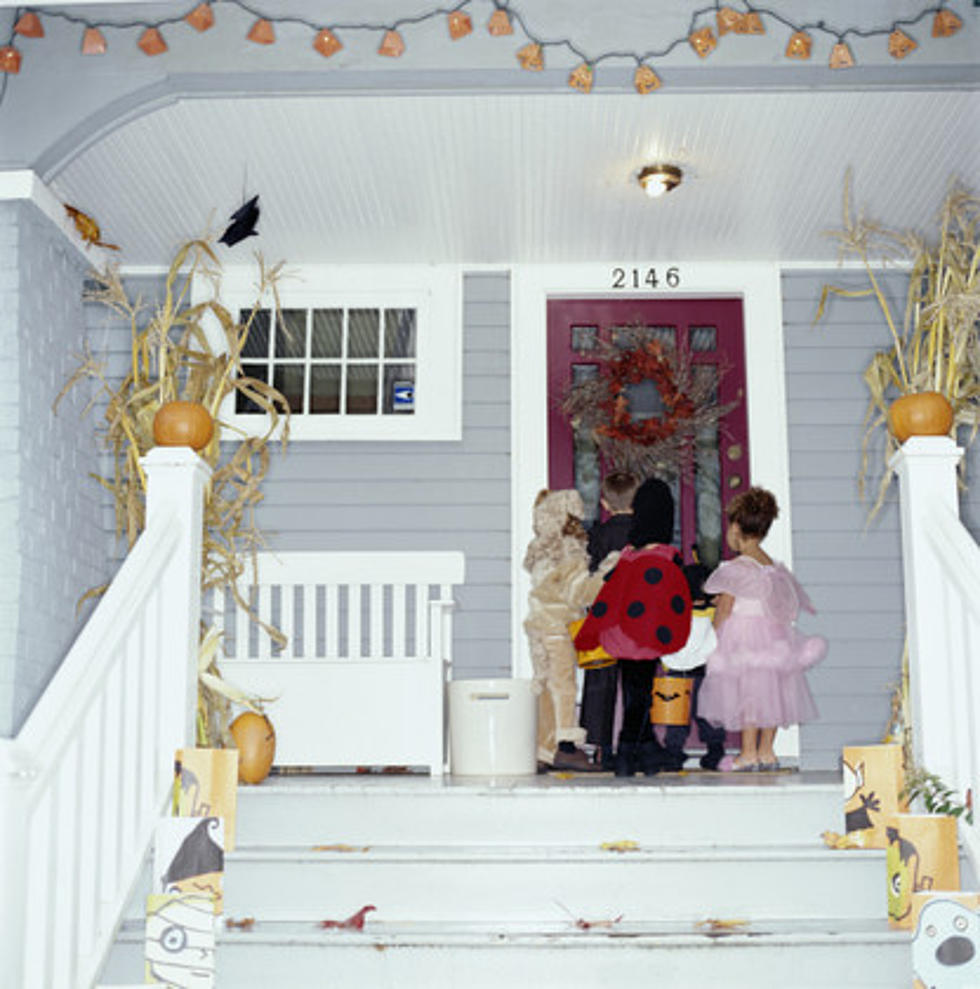 Top 5 Trick-or-Treating Tips To Stay Safe
Ryan McVay/Thinkstock
Halloween is the best holiday of the year in many people's opinions, but it is only fun if you stay safe, so here are the Top 5 Trick-or-Treating tips to stay safe.
Plan Your Route In Advance

As you go door to door to collect your goodies, make sure you stay in areas you know and that are well lit to keep from getting lost or confused.

You can apply reflective tape to your child'€™s costume to ensure they are seen by drivers on the road. Also, carry a flashlight with you to keep where your child i€™s walking lit at all times. The flashlight also makes it easier for drivers to see you sooner.

Trick-or-treating can involve hours of walking. Getting sore feet takes all the fun out of collecting treats. You really don't want to end up having to carry your child all the way home, do you?

Make Sure the Costume is Not Too long

Nothing will end your fun out sooner than your child falling and getting hurt. Make it a good night for all but making sure the costume is not dragging under your child's feet when they walk or run. Because they will be running for more candy!

Always Check Out Your Child's Candy Stash

Kids, and you, will be tempted to dive right in to the goodies, but try to hold off until you return home and get a chance to carefully inspect all of your treats. Let your child help you so they learn why it is important. Confiscate anything that doesn't look right, and you may want to talk to neighbor friends to see if they found the same issues with the same candy. If needed, report very suspicious items to your local police.
More From 99.9 KEKB - Grand Junction's Favorite Country