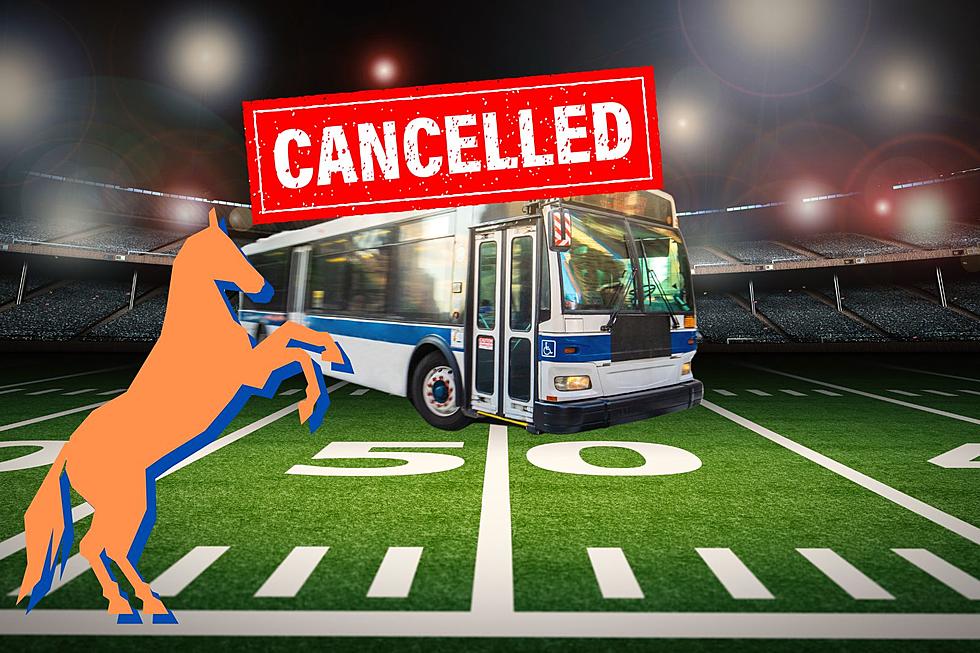 Sorry, Colorado, the Denver Broncos Bus Has Been Canceled Permanently
Canva
If you've ever been to a game at Empower Field at Mile High (or any of the other names it's been over its 22 years), you know how much of a pain parking and transportation can be. Sadly, the easiest way to and from Broncos games is no more.
What's The Best Way To Get To Empower Field At  Mile High?
Born and raised in the Denver, Colorado area, I've bleed orange and blue my entire life. Even as awful as they've been since Superbowl 50, I'm still as they'd call a ride or die. It's not easy, but here I am. In the last 18 years, I've missed two seasons without going to a game at Mile High with my dad, and those were the 2020 and 2022 seasons. In all of those years, we've tried multiple ways of getting to and from the games with as little hassle and stress as possible, as have you I'm assuming. The easiest way we've found is no longer an option.
RTD's Broncos Bus Ride's Permanently Canceled
Thousands of fans would head to various Park-N-Rides across Colorado on Broncos game days to catch the RTD Bronco Ride. It cost less than $10 round-trip and would drop you off and pick you up right in front of the south end of the stadium. Not only did it save you the hassle of I-25 traffic, or paying crazy parking costs, it provided a safe way home after the game if you had too many adult beverages from watching the Broncos do Broncos things... Well, after three seasons of the service being suspended, the powers to be at RTD have now canceled the special shuttle for good. Why did they cancel it though?
Why Did RTD Cancel The Broncos Bus Ride?
In a statement from RTD, they explained why...
The decision to discontinue BroncosRide and other special shuttle services also aligns with federal regulations. The Federal Transit Administration (FTA) prohibits transit agencies that receive federal dollars, including RTD, from competing with private charter service providers. As a recipient of federal funds, RTD is ineligible to operate a specialized service to and from football games with a special fare, as the agency had done previously with BroncosRide. The service closely resembled a private charter service, and continuing to operate BroncosRide would be in direct conflict with federal guidelines. Additionally, as is consistent with the principles of equity and its application to RTD's services and programs, the agency must ensure all populations receive equal access to transit services.
RTD did say that they plan to add extra rail cars and buses before and after games for the routes that service the stadium, but nothing will compare to the spoiled bus service that is now gone forever.
This Northern Colorado Landmark is for Sale and it Could Be Yours
The Masonville Mercantile has been in operation in Northern Colorado for over 100 years. The property is currently for sale for $1.5 million and all merchandise is included in the sale unless otherwise noted in the listing.
The 10 Largest Landowners in Colorado
As of 2023, those listed below own the most land in Colorado.
More From 99.9 KEKB - Grand Junction's Favorite Country