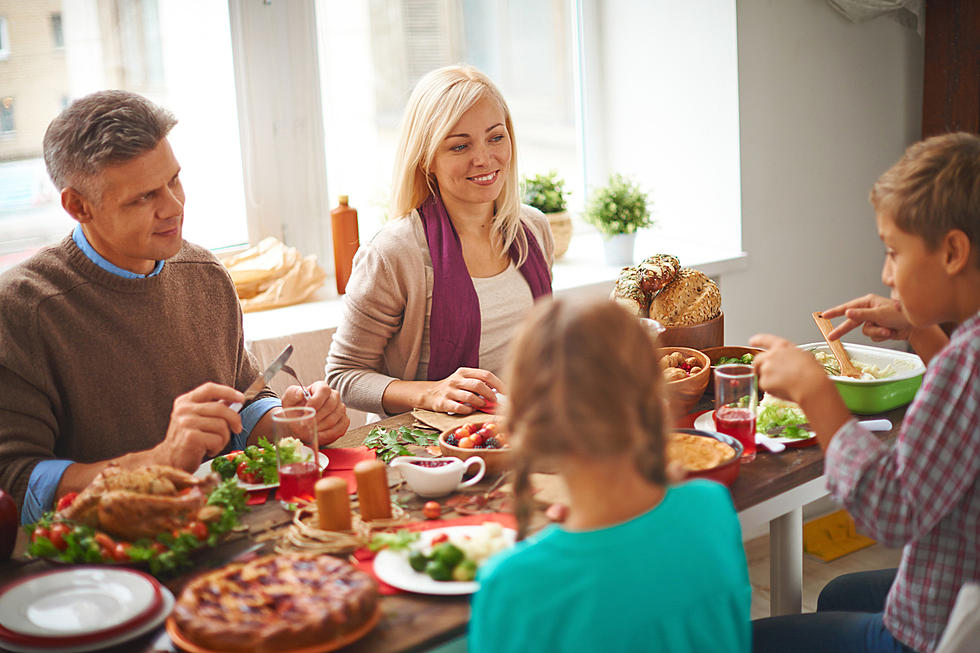 11 Things Grand Junction Colorado Is Thankful For This Year
ThinkStock
Friends, family, and tryptophan top the list of things Grand Junction is thankful for.
Many of us become very reflective this time of year as we look back at the past year and we count the many blessings we have received.
We're Thankful In Spite of Difficult Times
No doubt, there have been difficult times for many people in the Grand Valley. Many people have lost friends, loved ones, and pets in the past year, while others have struggled with health and sickness. For some, there have been financial difficulties and challenges. We all know people who have lost their jobs, while others have battled personal demons. But, through it all, when the sun sets for the final time in 2021, when we look at where we are today, I think each of us can realize that we have much to be thankful for.
Here's What I'm Thankful For
On a personal level, I am most thankful for good friends, a loving family, a rewarding job, and good health. I'm also thankful for the chance to enjoy many of life's simple pleasures - morning coffee, watching the Broncos, the chance to play some golf, and the opportunity to absorb good music.
Recently, we asked our listeners to name something they are thankful for this year. Here are some of the responses. As always, we invite you to join the conversation and add yours to the list.
What Grand Junction Is Thankful For This Year
We recently asked our listening audience what they were thankful for this Thanksgiving, and here's what they told us.
25 Things Grand Junction Colorado Will Not Be Eating for Thanksgiving
We asked you to tell us something traditionally served at Thanksgiving that you don't really like to eat?
Thanksgiving Day Meals In Grand Junction
If you prefer to let someone else do the cooking this Thanksgiving, here are a few of the places in town that will be serving hot meals on the holiday. Who says you have to have turkey and dressing on Thanksgiving?
More From 99.9 KEKB - Grand Junction's Favorite Country