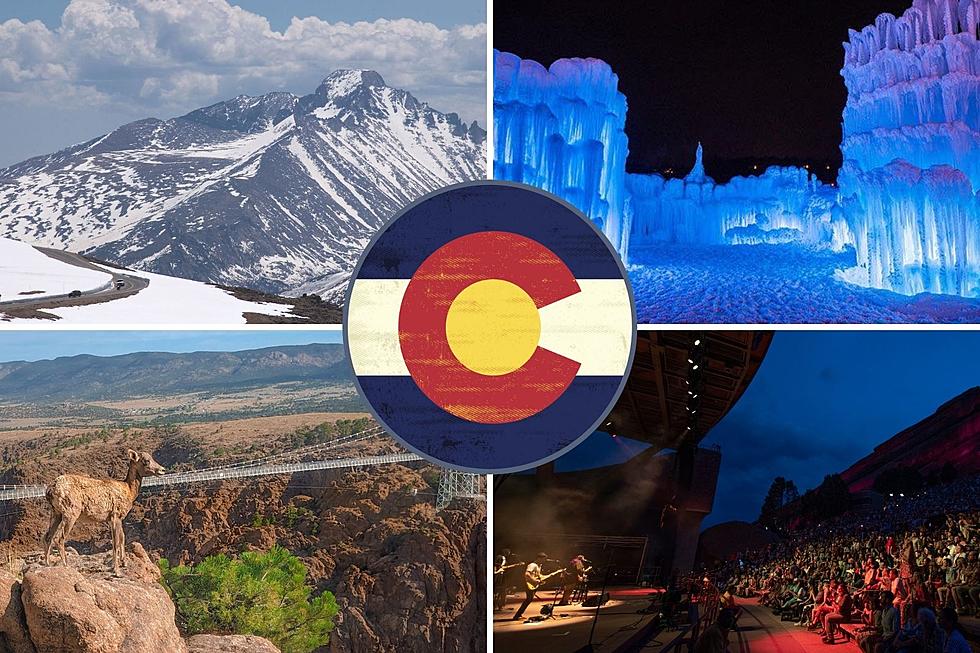 Ten Fascinating Colorado Landmarks We Have On Our Bucket List
Colorado Landmark Bucket List
New to the state, already late! That won't stop me from creating a bucket list of Colorado Landmarks that I really wanna see.
What is Your Go-To Colorado Landmark?
Of the ten places I can't wait to check out, I've knocked out two of them. Not bad for a first day. The last time I spent some time in Grand Junction I was able to spend an entire day wandering around the Colorado National Monument. I plan to spend several more days up there. Waylon suggested I go climb Mount Garfield. I'm gonna make him come with me cause he will probably have to carry me to the top.
Tell me what your favorite Colorado landmark is. Reach out on the app using the chat feature or comment under this post on our social media pages. I'll keep an eye out.
Check the Roads Before You Go
I think the Highways are just jelly. We get to travel all over and see things, and they just sit there while we ride all over them. The Highway 70 closure due to mudslides is really messing up my August weekend plans. That's ok, there is plenty to do right here on the Western Slope, and we can finish the list when they clear away the mud.
Visit These 10 Colorado 'Bucket List' Landmarks
There is something amazing to see around every corner of Colorado. While we all have our favorites, here are my top ten bucket list landmarks that I can't wait to visit now that I live in the great Centennial State.
Enjoy a Tour of Colorado's Beautiful 'Mesa Verde' National Park
See the amazing cliff dwellings of Southwestern Colorado that make Mesa Verde National Park a bucket list destination.
11 Colorado Restaurants With Amazing Scenic Views
Relax and enjoy the view offered by these Colorado restaurants that feature great meals and amazing scenery!
More From 99.9 KEKB - Grand Junction's Favorite Country