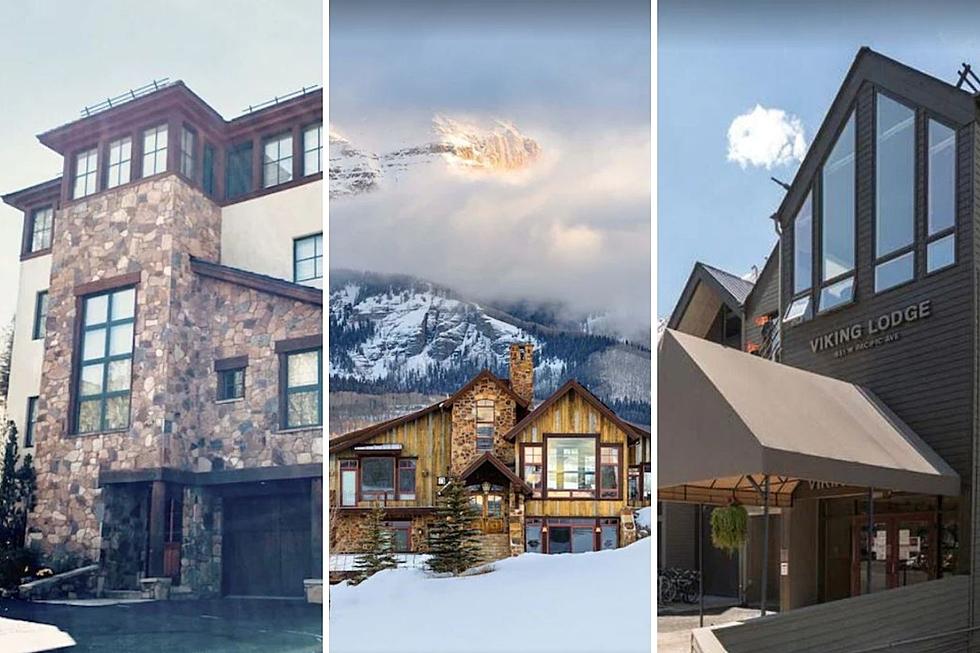 5 Amazing Winter Vacation Rentals in Telluride Colorado
Canva
If you are thinking of taking a weekend to enjoy some Colorado skiing you are going to want to start making reservations right about now. With so many winter vacation destinations in Colorado, you know we also have a ton of amazing vacation rental properties in our mountain towns. 
While some of these amazing rentals go for hundreds of thousands of dollars per night, there are also those that are VERY affordable if you are traveling with a group of friends. We've even found a rental for two if you are traveling with your sweetheart or your BFF.
Vacation rentals often come with some amazing views and very cool amenities. VRBO.com vacation rentals can be found here.
Telluride Vacation Rentals to Check Out for Ski Season
We're going to flip through some photos of vacation rentals that are available in Telluride, Colorado. It's one of the top winter destinations in the state and it's a place that you have told us so many times that you love visiting each winter.
So let's do it. Check out these 5 Telluride vacation rentals to consider this winter.
5 Amazing Winter Vacation Rentals in Telluride Colorado
Enjoy your winter ski trip in any one of these incredible rental properties in Telluride, Colorado.
EXTREME SKIING: The Steepest Slopes in Colorado are Calling
Ski down some of the steepest slopes Colorado has to offer.
SNOWMOBILE TOURS: 12 Great Colorado Snowmobile Adventures
We're headed out into the great wide open this winter to check out some of the best spots for snowmobiling and snowmobiling tours in Colorado.
FISH ON: Colorado Lakes Perfect for Ice Fishing This Winter
Ice fishing during the winter months just continues to grow in popularity in Colorado. Today we'll look at 8 lakes perfect for ice fishing this winter.
More From 99.9 KEKB - Grand Junction's Favorite Country