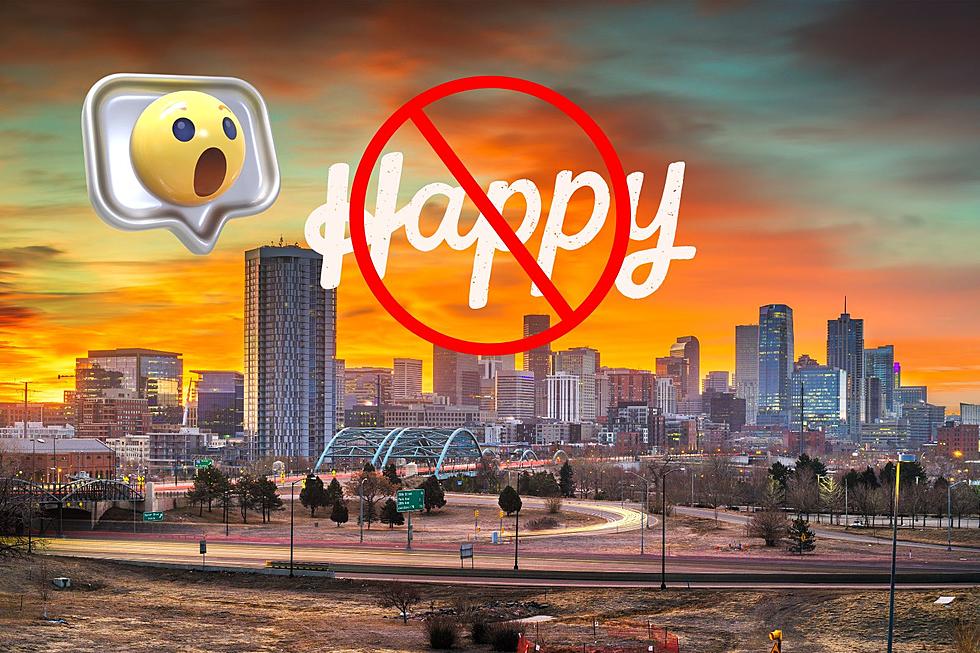 Surprisingly, Colorado Isn't A Very Happy State According To A New Study
Canva
If you live in Colorado, and maybe even lived here your whole life like me, you may disagree with this. A recent study shows that Colorado isn't that happy of a state. Really?
Apparently, Colorado Is Not A Happy State
I was born back longer than I care to admit right in Denver, Colorado. I've lived in Colorado my entire life. Mostly in the Denver Metro area, but I've spent quite a bit of time living in Northern Colorado as well. With all of the things we have to do around Colorado in entertainment, recreation, and nature, it's hard to understand why Colorado would be viewed as a not-so-happy place to live, but this new study says just that.
What Is Colorado's Happiest City?
With all that's going on in the world, and across our country these last few years, WalletHub did some digging to help locate the happiest cities and states in the U.S. Although our country ranks as one of the richest in the world, money isn't the end all be all to finding happiness. When doing the study, they looked for places that offered the best community & environment, emotional & physical well-being, income & employment, depression rate, and more. Out of 182 cities, Colorado's happiest city barely makes the Top 50.
Aurora Is Colorado's Happiest City
You were probably thinking Denver would be the happiest city in Colorado, but nope. Aurora Colorado is ranked at number 48, and that's the first time our state shows up on the list. Denver is ranked at 58, and Colorado Springs rounds out the Colorado cities on the list checking in at number 72. The happiest city in the U.S. is Fremont, CA. California has 4 in the Top 10 so it's safe to say Cali is the happiest state in the country, which I'd have guessed anyway. Love me some Disneyland and California sunshine! Detroit Michigan was at the bottom of the list. What? Making cars doesn't make people happy? The full map is below.
The Cheapest Home in Weld County is Selling for Less Than $90K
If you are looking for a great real estate deal and a fixer-upper in Northern Colorado. This is your chance to buy a home in Weld County, Colorado for less than $90k.
A Colorado Hospital turned Hotel will Make You Believe in Ghosts
The Hotel St. Nicholas in Cripple Creek, Colorado was once a hospital and has quite a history of paranormal activity.
More From 99.9 KEKB - Grand Junction's Favorite Country