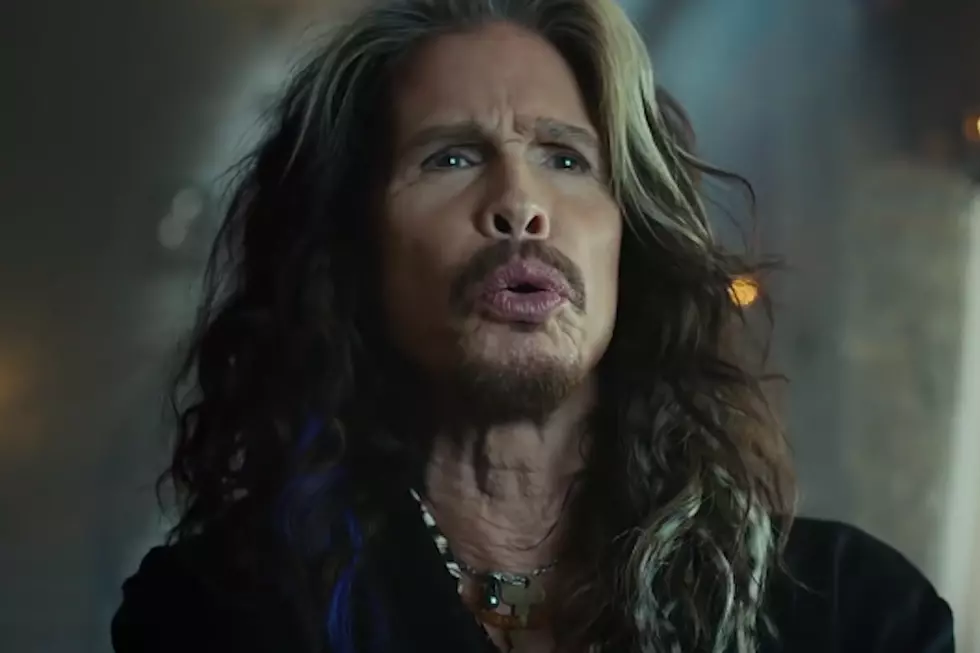 Steven Tyler Stars in Hilarious Skittles Super Bowl Commercial [WATCH]
YouTube
Even non-football fans have something to look forward to on Super Bowl Sunday: the commercials. And Steven Tyler's new Skittles ad, set to air during the 50th annual Super Bowl on Sunday (Feb. 7), is one that will make you laugh ... and then want Skittles.
The 30-second commercial begins with Tyler about to see a portrait of himself, made entirely out of Skittles, unveiled.
"Alright, let's do this," the singer tells the two gentlemen doing the unveiling. "I've got minds to twist and values to warp."
The men pull away the satin sheet that's covering the artwork -- and if you're expecting a piece of fine art, think again. As Tyler sums up, "That is E-to-the-Z, ooh-twiddly-dee-sgusting!"
But then the Skittles portrait begins talking: "You haven't heard me sing-diddly-ding yet," it says, before belting out one of Tyler's biggest hits with his band Aerosmith, "Dream On."
Sadly (or, in Tyler's mind, happily), the singing doesn't bode well for the portrait. You'll see -- just press play on the video above.
While Tyler is best known as a classic rocker, he is currently working on growing his country music career. He recently released "Red, White & You," the second single from his upcoming solo country album and will be playing some solo concert dates in Canada this spring. Though an official release date for his record hasn't yet been announced, Tyler has been open about discussing the album's content.
"I think country music is the new rock 'n' roll," the Rock and Roll Hall of Famer says. "I mean, you can listen to the lyrics, you can really get into it, just as you could get into "Stairway to Heaven."
"Country's not just about porches, dogs and kicking my boots up," Tyler adds. "It's a whole lot more, but it's about being real. You know, the world's gone so far away from that. I hope it comes back."
See Steven Tyler + More Artists' Yearbook Photos
More From 99.9 KEKB - Grand Junction's Favorite Country