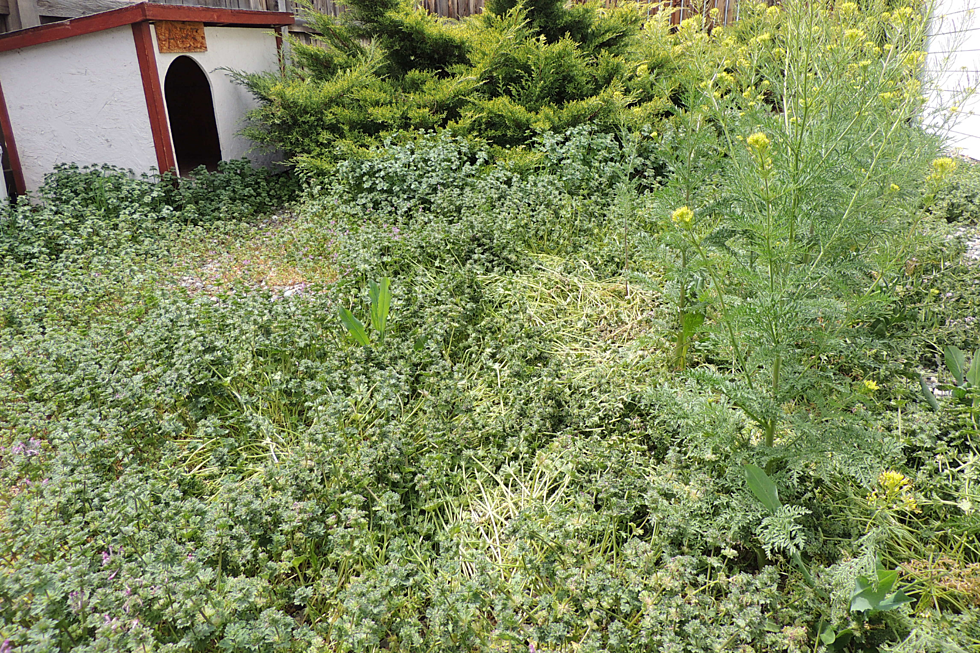 Spring Weeds 2019: Grand Junction Yards Under Siege
Waylon Jordan
Did you turn your back for an instant only to discover your yard has been conquered by weeds? This happened to me, and in the blink of an eye.
I give you my word I do take care of my yard from time to time. As a matter of fact, my neighbors would tell you I'm meticulous, maybe even obsessive about my yard. There I was, just minding my own business when Mother Nature laid siege to my humble property.
Seriously, I only turned my back on it for about a week. Things were busy, and life got in the way. Along comes Saturday, and BAM! Right before my eyes, an unsalvageable mess of weeds and grass.
Within the scope of a singular week, my yard went from winter to late spring. It went from no weeds to speak of to an overgrown infestation of every undesirable form of vegetation known to man.
Being a weed-puller rather than a weed-sprayer, it was time to fire up a good pair of gloves, a trashcan, and the first pair of shorts of 2019. One full trashcan later, along with filling some of the boxes set out in the street for the Spring Cleanup program, the catastrophe is known as "my yard" was about 50% restored.
Perhaps it isn't wise to be too hard on me. Driving into work this morning (assuming you can call this work), it appeared as though most people are in the same situation. Weeds, and I mean big ones, are everywhere, and it's only April 15.
Now that the situation is at least partially contained, it's time for Phase II. Considering my lack of passion for weed killers, it seems likely I'll attempt my homemade mixture again. It was put to the test about two years ago, and failed horribly. Knowing me, it's safe to say the ingredients weren't mixed in the right proportions. It deserves another test run.
If you're in the same boat, good luck to you. It might be wise for each of us to get out and invest in weed whacker string. We could all be rich by the end of April. Will we get a break from the weeds? Probably not. Western Colorado has a good chance of rain this Tuesday night (April 16).
More From 99.9 KEKB - Grand Junction's Favorite Country