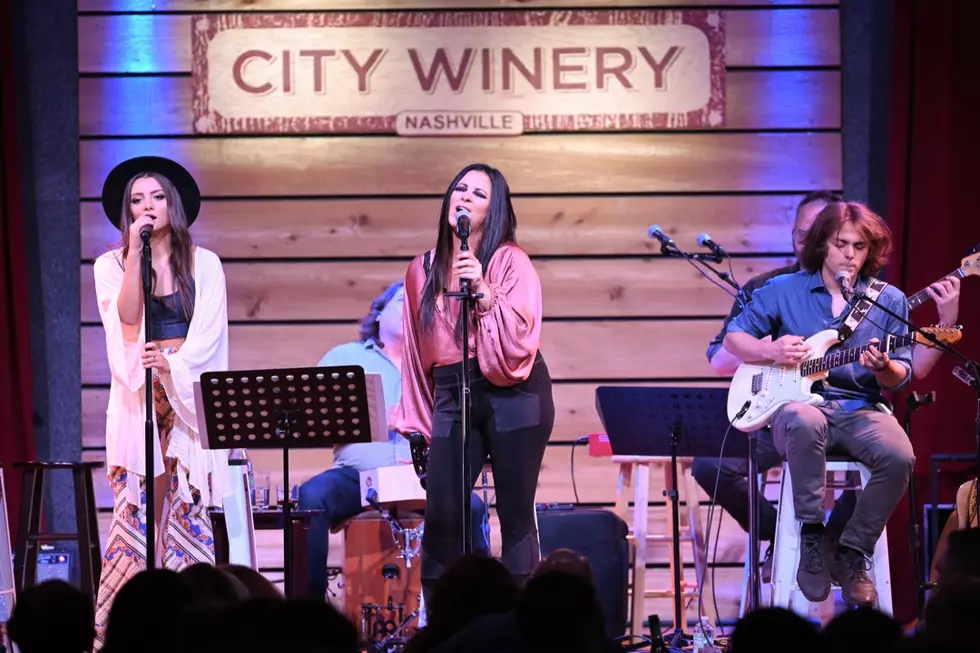 Sara Evans, Barker Family Band Dropping Live Album
Jason Kempin, Getty Images
Sara Evans isn't the only talent in her family. The "Born to Fly" singer's upcoming album is a joint effort, featuring vocals from 16-year-old daughter Olivia and guitar playing from her 19-year-old son, Avery.
Evans and the Barker Family Band debuted earlier this year, taking their family show on a mini-tour in May in support of their first EP, The Barker Family Band, which impacted in April. The last few shows on the tour were recorded, and songs from these shows will be released on a new live LP called Live From City Winery Nashville, which is set for an Aug. 30 release.
The track listing, below, features many notable covers, including Beyonce ("XO"), Fleetwood Mac ("Dreams"), country's own the Judds ("Why Not Me"), soul icon Stevie Wonder ("As") and a Chris Stapleton hit, "Tennessee Whiskey."
Also included on the EP: Sara Evans solo classics "Suds in the Bucket" and "A Little Bit Stronger," which has guest vocals from Evans' daughter Olivia, and "Born to Fly," with guests Fairground Saints who assist in updating Evans' classic hit.
In an interview with Rolling Stone Country, Evans says her family band gig will be short-lived and is not a total career shift.
"It's just a one-time thing," she says, further explaining that "Olivia is in the process of starting her career and she's already really busy. Avery too. He won't be playing guitar for me too much longer because he has his own stuff."
Sara Evans and the Barker Family Band's Live From City Winery Nashville Track Listing:
1. "Southern Cross"
2. "Four-Thirty"
3. "XO" featuring Olivia Barker
4. "Why Not Me"
5. "(You Make Me Feel Like) a Natural Woman"
6. "Dreams"
7. "A Little Bit Stronger" featuring Sara Evans and Olivia Barker
8. "Otis Redding"
9. "Suds in the Bucket"
10. "So Far Away" featuring Olivia Barker
11. "Long Ride Home"
12. "Long Way Down"
13. "Not Over You"
14. "As" featuring Olivia Barker
15. "Tennessee Whiskey" featuring Olivia Barker
16. "Born to Fly" with special guests Fairground Saints
Country Music's 30 Most Powerful Women Ever:
More From 99.9 KEKB - Grand Junction's Favorite Country