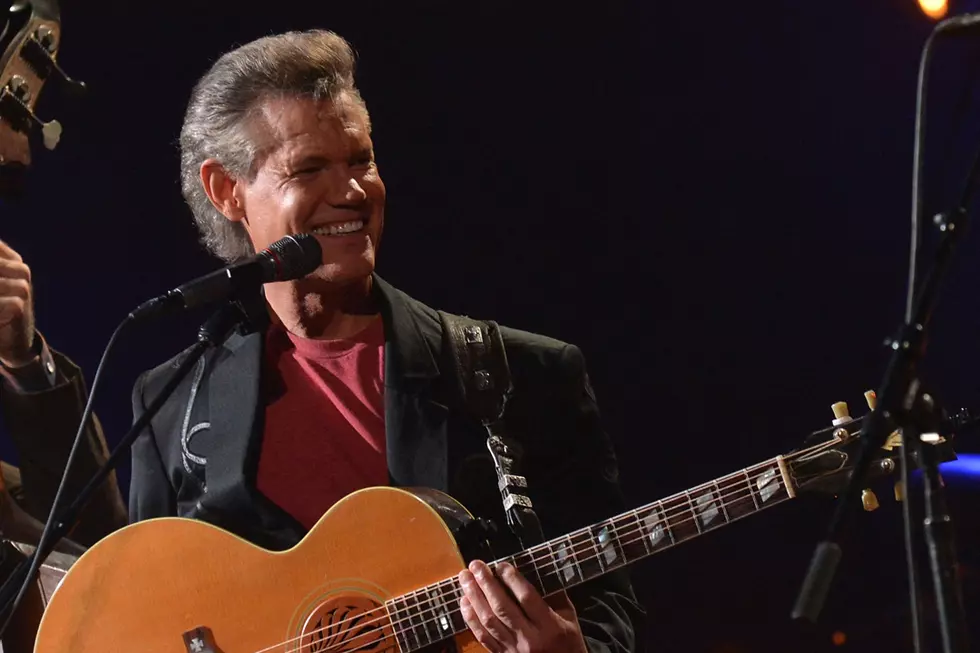 Randy Travis Announces Upcoming Memoir, 'Forever and Ever, Amen'
Rick Diamond, Getty Images
Randy Travis has announced that he will publish a memoir about his life and career. The country legend looks back on his past in a new book titled Forever and Ever, Amen: A Memoir of Music, Faith, and Braving the Storms of Life, which is set for release in May.
Travis opens up for the first time in the book about his troubled working-class childhood in North Carolina, highlighted by a difficult relationship with his father and punctuated by drinking and stealing cars. Country music helped him escape that situation, and Travis became one of the leading lights in the genre in the 1980s and '90s with a string of hits that included "On the Other Hand," "1982," "Digging up Bones," "Forever and Ever, Amen," "I Told You So" and more.
WATCH: Randy Travis Talks About His New Book:
"I didn't really feel I had a book to write until I stood on the distant shore and looked back over the ripples my life has made — on myself and on others. My songs were the stories of my life and I learned from those who listened, they were theirs too — my fans inspired me and continue to do so," Travis says in a press release.
The iconic singer also details his personal struggles in Forever and Ever, Amen, including bouts with drinking, his broken marriage, a devastating stroke and his long recovery. His Christian faith is the main thread that ties the rest of his story together and has helped him persevere in the face of adversity.
"I learned a lot about myself going back through the chronicles of my past. In my waning years of ability I have a clearer picture of the past. It's an interesting game of patience to sit and wait for the clocks of time to expose so much," Travis states. "As the candle burns, it is time to share the history that made me who I am, tell the backstory to some of my songs, give insight to the challenges I faced, and reflect on the blessings through it all."
Forever and Ever, Amen is set for release via HarperCollins on May 14.
7 Country Stars Who Cheated Death:
50 Essential '80s Country Songs:
More From 99.9 KEKB - Grand Junction's Favorite Country